Throughout the development of the Product Information Exchange Standard (PIES), HDDA: Heavy Duty, a community of the Auto Care Association, has touted the standard's benefits for many stakeholders within the heavy-duty truck industry.
Among those stakeholders are parts manufacturers and independent aftermarket distributors. While some have been early adopters and others have great interest in the initiative, which was launched last January during Heavy Duty Aftermarket Week, several suppliers and distributors see the value the standard brings to their companies and customers.
VIPAR Heavy Duty and several members of its team have been heavily involved since HDDA began developing the standard.
Jeff Paul, vice president, marketing, says VIPAR felt getting involved with the establishment and adoption of heavy duty data standard was important to its organization and the parts industry as a whole.
"Ultimately, heavy duty data standards are mission critical to ensuring we can best serve our collective end-users — the owner-operators, fleets and independent repair operations — that are tasked with maintaining vehicle uptime and efficiently keeping equipment on the road," says Paul, who is a member of the HDDA: Heavy Duty Advisory Committee and part of the HDDA Heavy Duty Data Standards Advisory Committee
"New digital environments, expanding sales channels and changing customer and staff demographics magnify the need for enriched product content and a methodology to obtain, manage and distribute content effectively," he says.
The heavy duty data standard also is important in the execution of VIPAR's technology roadmap, including its proprietary digital ecosystem, PARTSPHERE, Paul says.
"The PARTSPHERE Digital Ecosystem currently includes four platforms that facilitate order management (PARTSPHERE OMS), B2B e-commerce (PARTSPHERE B2B), product information management (PARTSPHERE PIM) and file sharing (PARTSPHERE CLOUD)," he says. VIPAR's PARTSPHERE PIM, uses PIES as part of the underlying data model to syndicate rich product content to its distributors while also feeding rich content to PARTSPHERE B2B.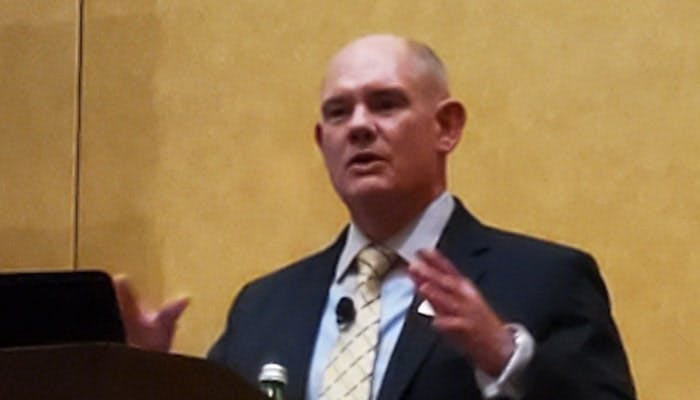 Paul says aftermarket parts and service providers should consider subscribing to PIES.
"Distributors can reduce the cost of doing business through efficient data acquisition, enable more consistent product data within their business systems, increase sales via emerging sales channels, improve customer service by helping the customer find the right product … and reduce ordering and product selection errors," he says.
At HDA Truck Pride, Chief Operating Officer Bryan Funke says the organization, and specifically Bill Burns the former COO of HDA Truck Pride, "recognized the importance of standards from the beginning of the process and worked diligently to help outline, develop a plan and foster collaboration amongst the industry with the goal of creating and implementing these data standards."
The heavy-duty parts industry is not immune from the seismic shift to online for research and purchasing. "Even if our customers do not buy directly online, you better believe that they are doing research about these parts online. What makes this happen effectively in every other industry? Clean, organized data," Funke says.
"HDA Truck Pride feels data standards are a necessary component for the survivability of our industry. Not only is the data the foundation for all websites and online business, but it also will increase the accuracy of all transactions," he says. "The utilization of these standards will help the entire aftermarket reduce costs, increase productivity and maintain competitiveness."
Blaine Brothers is one such distributor interested in incorporating the heavy duty data standard, especially since it recently launched an e-commerce site.
Over the last year, the company has been collecting data from all of its suppliers to develop and launch the e-commerce platform. After receiving data in various formats and styles, Blaine Brothers recognized the need to streamline parts data, says James McFarland, e-commerce support manager.
The streamlined data would set a standard that can be replicated and provide more informed and efficient service in Blaine's business system and e-commerce platform. "For example, the data allows us to display meaningful attributes within the e-commerce platform by category, reducing time spent manually sorting parts data and second-guessing what part is compatible for the job," McFarland says.
McFarland says Blaine Brothers has been actively learning how the industry is implementing streamlined data collection from its peers at industry conferences, while monitoring announcements related to the HDDA-led PIES standard.
"We certainly believe in the work [HDDA is] doing and are eager to adopt the standard. As an independent distributor of parts, we are proud to be on the front lines of heavy-duty parts data to better serve our customers," McFarland says.
Marylou Hornung, director, sales operations, Bendix Commercial Vehicle Systems, agrees the data standard can help the independent aftermarket.
"This is a best practice for the management and exchange of product attribute information. Following the standard with all channel partners will streamline the data exchange between partners," Hornung says. "Independent aftermarket parts and service providers will benefit from the synchronized data. This can yield lower supply chain costs, less returns and improved order accuracy, thus increasing sales."
For years, Hornung says Bendix has been supporting and watching how PIES is used in the automotive industry, "knowing it was going to be [used] by distributors, dealers and OES customers in the heavy-duty market. We began planning our strategy to be ready to support these requests once our customers were ready and asking."
By having Bendix heavy-duty products in PIES, Hornung says it helps the company because it can ensure Bendix products are represented correctly by including information such as product images, description, weights and dimensions, among other information.
"Our goal is to have all our products available to the aftermarket via the PIES file. This is a journey for us and we will continue to add and enrich the data along the way," she says.
Grote Industries was involved early on in the process, helping the HDDA staff define the lighting and electrical accessories categories for the standard.
Chris Cammack, Grote's global market manager, aftermarket, says he not only saw the direction the OES companies were headed with their e-commerce solutions, but that independent heavy-duty distributors would need to follow suit in the e-commerce environment to remain competitive. And, the best way to do that was to have consistent parts data formatted in a common language, so to speak.
In turn, manufacturers also need to be speaking this common language. Cammack says, in terms of aftermarket products, Grote has approximately 2,800 lighting, harnessing and component product SKUs and all of those parts are now available in PIES format. In Grote's electrical accessories line, the company has another roughly 2,500 part numbers — all of which are expected to be in the PIES database by the end of the second quarter of this year.
"If you want to improve your sales it's really important as a manufacturer to be on an even footing with distributors. If you don't have the quality data, you're going to lose priority with them," Cammack says.
Cammack considers adopting the standard a "no-brainer" for manufacturers and aftermarket distributors.
"Supplying quality, consistent data is of paramount importance if you want to be a supplier in the heavy-duty aftermarket," he says.
"The standard also enables the independent distributor to compete on a level playing field with OES and the larger, corporately owned, but still independent, distributors," Cammack says. "PIES can help generate data at the counter level, at the internal ERP level or at the external level on an e-commerce site."
To read Part 1 about the heavy-duty data standard, CLICK HERE.