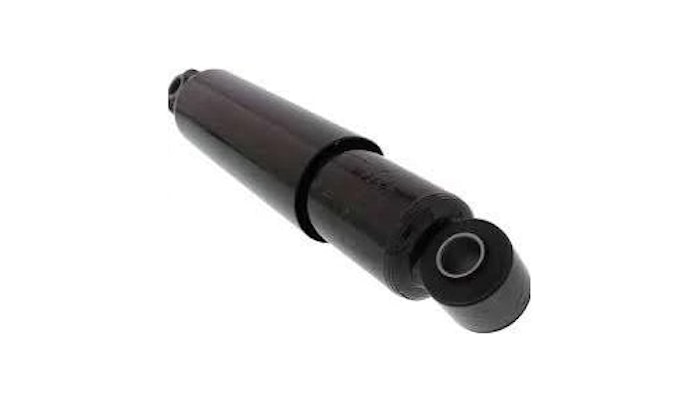 TRP has introduced new hydraulic shocks that are designed with added durability for all types of suspensions and are engineered for performance and as a direct replacement for original equipment shocks in Class 6-8 truck and trailer applications.
TRP says its internal valve technology helps provide a high-quality ride while reducing wear and tear on other suspension and vehicle parts.
Features of the new shocks are said to include hardened and super-finished chrome piston rods that help diminish seal wear and corrosion, cold-formed eyering and mounts for improved durability, a hydraulic rebound stop to help prevent shocks from topping out and suspensions from overextending, and a multilip piston seal designed to improve fluid retention and provide longer life.