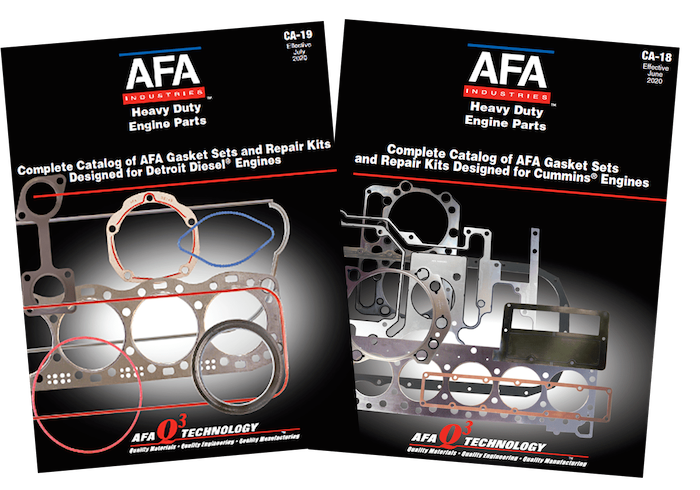 AFA Industries has released new illustrated gasket catalogs for Detroit Diesel and Cummins engines.
AFA says both catalogs feature complete listings of all available gasket sets, and hundreds of new part numbers. Each set is shown with photos of each gasket included in the set, and the catalogs also feature easy to use BOM and corresponding photos in an illustrated format, the company says.
AFA Industries adds its has a complete offering of engine parts, and overhaul kits for a variety of Caterpillar, Cummins, Detroit Diesel and Navistar engines to rebuild most everything on the engine.