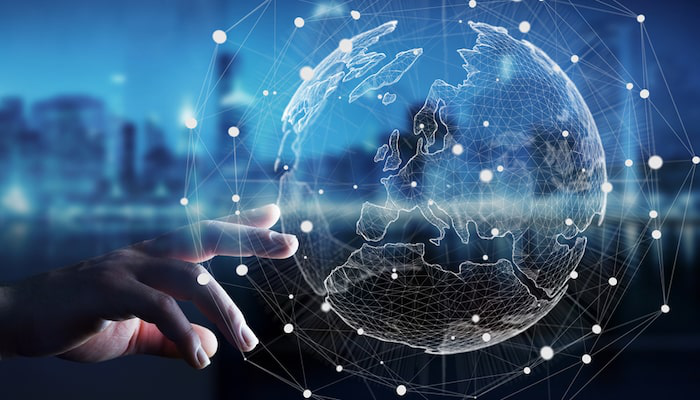 The Heavy Duty Manufacturers Association (HDMA), the commercial vehicle division of the Motor & Equipment Manufacturers Association (MEMA), and MacKay & Company announced Jeffrey Rosensweig, director, John Robson Program in Business, Public Policy and Government, Goziueta Business School of Emory University, as a speaker at Heavy Duty Aftermarket Dialogue (HDAD) at 11:20 a.m. EST, Monday, Jan. 25, 2021.
During "The Global Economic Overview," Rosensweig will give an overview of the global macro-economic trends that will impact the heavy duty aftermarket industry. He will also provide insights into the current business environment, as well as the short- and long-term prospects for the U.S. economy.
Rosensweig specializes in global strategy, global economics, and international finance and has published several papers in academic journals including the Journal of International Money and Finance, the Journal of Business and Economic Statistics, the Journal of Development Economics, and Economic Inquiry. He is also the author of Winning the Global Game: A Strategy for Linking People and Profits and Age Smart: Discovering the Fountain of Youth at Midlife and Beyond.
Prior to joining Emory, he was senior international economist at the Federal Reserve Bank of Atlanta. In addition to Emory, Rosensweig also taught at MIT, where he earned his PhD in economics, as well as in the economics department and the School of Management at Yale University, where he received his M.A. and B.A. Rosensweig was recently selected by The Wall Street Journal as one of the top 12 professors in Executive MBA programs worldwide.
A frequent economic commentator for CNN, Rosensweig is also often quoted in Forbes, Fortune and BusinessWeek.
HDAD '21 is co-presented by HDMA and MacKay & Company and will immediately precede the fully virtual Heavy Duty Aftermarket Week (HDAW) 2021. HDAD is traditionally held as a conference, networking and kick-off for suppliers attending HDAW. This year, in light of the COVID-19 pandemic, HDAD will be held virtually and feature presentations and panel discussions with industry experts on topics including:
A real-world view of pandemic strategies, successes and failures and looking towards what's next
What to expect of the 2021 D.C. administration
MacKay & Company's Truckable Economic Activity report
The fleet perspective on changes in the aftermarket and lasting lessons from the pandemic
Technology changes forced into the distribution chain by the pandemic and what will stick
Other speakers currently scheduled will include:
Friedrich Baumann – President, Sales, Marketing, and Aftersales, Navistar
John Blodgett – Vice President, Sales & Marketing, MacKay & Company
Bob Dieli – Economist, MacKay & Company
Al Dragone – CEO, FleetPride
Kent Jones – President, Americas, SAF-HOLLAND Inc.
Wayne McKitrick – Vice President, Sales, N.A. Williams Company
Gerry Mead – Executive Vice President, Maintenance & Equipment, Hub Group
Chris Patterson – Independent Director
Mari Roberts – Senior Director, Transportation, Frito-Lay
Tyler Robertson – Founder & CEO, Diesel Laptops
Amanda Schuier – Senior Vice President, Quality Transport Co.
Ann Wilson – Senior Vice President, Government Affairs, MEMA
Additional speakers and panelists will be announced soon.
For more information and to register, CLICK HERE.