Organizers of Heavy Duty Aftermarket Week (HDAW) announced Wednesday that Steve Bryan, technology leader and entrepreneur, will provide the keynote address at next month's virtual HDAW 2021 event.
HDAW organizers say Bryan was chosen as the keynote speaker for next month's event due to his experience within the industry, and successful career of leading through change. As founder of Vigillo and several other start-ups and emerging companies, HDAW organizers say Bryan has built a career on overcoming challenges in evolving landscapes, including major acquisitions.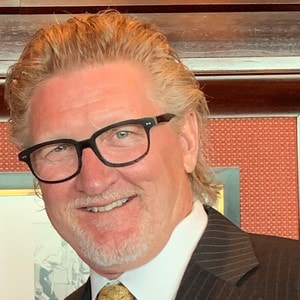 In his presentation titled "The Entrepreneurial Mindset: Lessons Learned from Leading," HDAW organizers says Bryan will share what he's seen first-hand and how he evaluated mountains of data to navigate the disruptions.
Attendees will hear his thoughts on the lasting impacts of the last year and what's on the horizon, including impacts on business culture, the role of data, and how AI is changing the way we look at problem-solving.
Organizers say the can't-miss discussion is designed to equip distributors with new insights and perspectives for your business.
But Bryan won't be the only person sharing his expertise at HDAW 2021. Organizers say other speakers during HDAW and its adjacent SOLD! educational sessions include:
Brie Anderson – Owner, BEAST Analytics
John Blodgett – Vice President, Sales & Marketing, MacKay & Company
Lindsay Duran – Chief Marketing Officer, Zilliant
Jacob Findlay – Founder & CEO, Fullbay
Ian Tonks – Certified EOS Implementer, Traction Trainer
Additionally, organizers say registration for virtual one-on-one sessions is still ongoing but will conclude this Friday, Dec. 11, 2020. Organizers say parties interested in confirming one-on-one meetings should do so as quickly as possible. Virtual HDAW will be held Jan. 25-28, 2021.
For more information about HDAW's educational slate, one-on-one meetings and to register, please CLICK HERE.