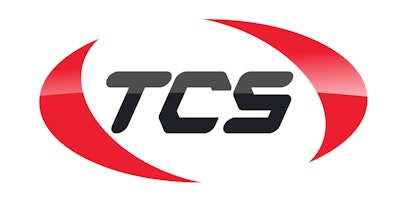 Truck Component Services (TCS), a division of The Larson Group (TLG) Peterbilt, has announced a brand update and comprehensive website redesign.
The company says the updated logo and fully redesigned website not only will help TCS better serve its customers but also strengthen its connection as part of TLG network, which consists of 22 Peterbilt dealer locations across eight states. TCS has been serving customers from its Strafford, Mo., location since 2004 and became a division of TLG in 2011.
With support from TLG, TCS offers new refuse trucks for sale and also has a large, regularly updated inventory of used and salvage trucks. TCS also specializes in truck maintenance and repair, refuse equipment, and OEM and salvage parts. The company's Strafford location not only features 25 acres of salvage parts and builders, but is also home to a TRP Parts store that offers a wide-range of new aftermarket parts.
A modern, multifunctional website and updated branding mark a refreshing new chapter for TCS team members and leadership.
"TCS works hard every day to make the online, over-the-phone and in-person customer experience feel like they are buying products from a friend they can trust," says Jesse Voysey, general manager.
He continued, "We're focused on doing business the right way every day, and the results are measured in customer satisfaction and lasting relationships. We don't just consider ourselves as a source for parts but rather a partner in our customers' business needs."
TCS says its refreshed logo not only transitions the TCS brand into the modern age, but also visually aligns their brand with TLG, helping to reinforce their relationship as part of The Larson Group network. Whereas the former logo featured various industrial motifs, colors, and wording, the new logo is simply red and black and emphasizes the Truck Component Services acronym, TCS.
Additionally, TCS's new website offers customers a time-saving way to find the truck or part they are looking for with ease. The new website is modern, responsive and customer-friendly, offering a variety of other improved features and benefits for visitors. Customers can explore all the products and services TCS has to offer, browse inventory and more. In addition, the new mobile-friendly site showcases TCS's commitment to providing customers with unrivaled customer service, the company says.
[RELATED: The Larson Group rebrands, updates location names]
"With the launch of the refreshed TCS brand and new website, we are looking forward to serving customers with this improved online experience that offers them the ability to browse our truck, parts and service offerings whenever and wherever they want," says Mike Thurston, regional vice president. "This ties back to our commitment of ensuring our customers receive first-class service whether they are in-store or online."
Finally, the TCS Service Department offers a variety of standard heavy-duty truck repair services, alongside TCS exclusive offerings such as gear repair, and welding and fabrication. The new TCS site enables site visitors to easily explore all the services they offer and quickly contact the TCS service department to schedule the service they need whether that's custom body work, routine maintenance or vocational body installation, the company says.