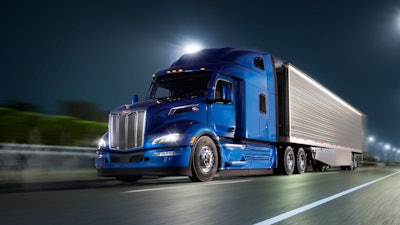 Ohio Peterbilt has announced several of its facilities will be relocating as of Jan. 4, 2022.
The company's Cleveland location is moving from 9500 Brookpark Rd, Brooklyn, to 900 KenMar Industrial Pkwy, Broadview Hts. Its Columbus location is moving from 5232 Walcutt Court, Columbus, to 3815 Zane Trace Dr., Columbus. Its New Philadelphia store will move from 327 Stonecreek Road NW, New Philadelphia, to 4731 Corporate St. SW, Canton. Its Youngstown store will move from 1 Ohio Machinery Blvd, Youngstown, to 3682 Leharps Rd, Youngstown.
Additionally, the company announces the Columbus Peterbilt location in Grove City is now part of Ohio Peterbilt.