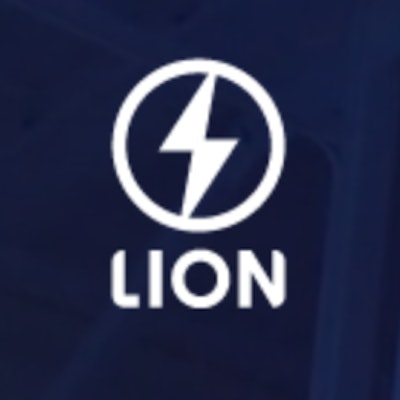 The Lion Electric Company announced that it has taken possession of its upcoming production facility in Joliet, Ill. Tenant improvement work is ongoing, and the company will shortly begin the installation of critical equipment and expects the first vehicles to come off the production line in the second half of 2022.
The manufacturing facility, which was announced last year, will represent the largest dedicated production site for zero-emission medium and heavy-duty vehicles in the U.S. upon its completion, with an expected annual production capacity of up to 20,000 vehicles per year. The facility is expected to add up to 1,400 clean energy jobs in the region over the next four years, the company says.
Lion also announced the hiring of two new positions key to the company's growth.
Richard Coulombe has been named senior vice president, strategic initiatives. In this new role, Coulombe will be responsible for leading Lion's growth and strategic initiatives, with a primary focus on major upcoming projects including the Joliet, Ill., manufacturing facility and the Lion Campus, which includes the battery manufacturing plant and innovation center, in Mirabel, Quebec. He will coordinate with all departments to ensure that Lion's strategic governance plan is consistent with the company's growth. His experience spans over 25 years in international public organizations within the transportation technology sector, having previously held executive positions at Alstom, Bombardier Transportation and Pratt & Whitney.
Additionally, Eric Pansegrau is joining the company and will serve as general manager – Joliet Plant, where he will be responsible for establishing operational structures, implementing manufacturing, distribution, quality control and inventory standards and processes, and overseeing ongoing daily operations. Pansegrau brings over 25 years of operational expertise in the automotive sector, including medium and heavy-duty vehicle components manufacturing, having most recently served as vice president of operations for the Wheel End Division at Accuride.
"2022 is set to be the biggest year yet for Lion, with major projects underway, and Lion continues to remain on schedule to begin production in the United States in 2022. Our production from the Joliet plant will support the national demand for zero-emission electric school buses, paratransit buses and trucks ranging from Class 5 to Class 8," says Lion Electric CEO and Founder Marc Bedard. "I am pleased to welcome Richard and Eric to the company, and we look forward to continuing the build out and equipment installation in Joliet throughout the year as we prepare for production to come on-line."