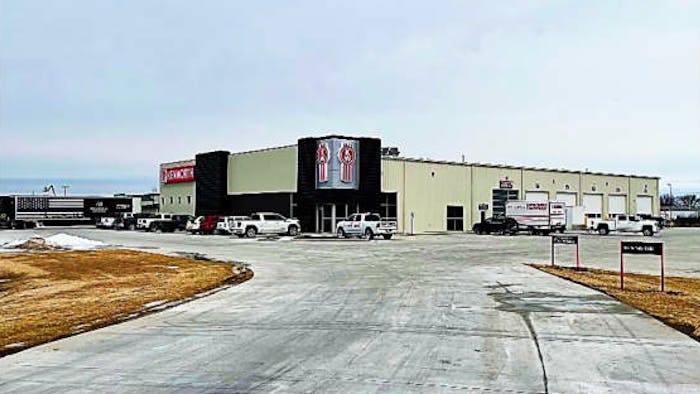 Wisconsin Kenworth has opened a new 24,000 sq.-ft. Kenworth truck dealership in North Fond du Lac, Wis.
Wisconsin Kenworth, a subsidiary of CSM Companies, has seven locations throughout the state, including Madison, Green Bay, Menomonie, Milwaukee, Wausau, La Crosse and now Fond du Lac.
"The new facility in North Fond du Lac provides greater access for customers in the surrounding area with additional services much closer to home," says CSM Companies CEO Bill Kozek. "We look forward to providing improved support to our customers who rely on our Wisconsin locations for their truck sales, parts and service."
The expansion is part of the company's mission to provide world-class support to its valued customers with easily accessible facilities located nationwide for sales, as well as truck parts and service.
The modern Fond du Lac Kenworth dealership is located on over 12.5 acres and features 17 service bays including a Kenworth PremierCare Express drive through lane and over 5,000 sq. ft. for parts inventory to facilitate an outstanding environment for our customers, the company says.
Wisconsin Kenworth – Fond du Lac is located at 460 N Rolling Meadow Drive, North Fond du Lac, Wis., 54937. This newest Kenworth facility brings the CSM Companies Kenworth dealerships to 22 total nationwide.