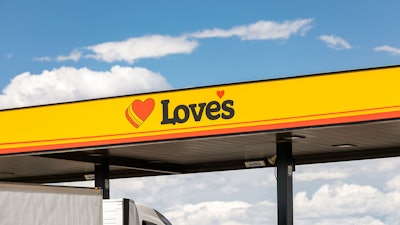 Love's Travel Stops has opened a new store in Columbus, Minn., about 26 miles northeast of Minneapolis.
The store is located off I-35 (15402 Hornsby Street NE) and features nine diesel bays, Speedco, a CAT scale and 84 truck parking spaces. This is the fourth Love's location in Minnesota.
"The new Love's in Columbus will offer plenty of amenities to ensure that professional drivers and four-wheel customers get back on the road quickly," says Greg Love, co-CEO, Love's.