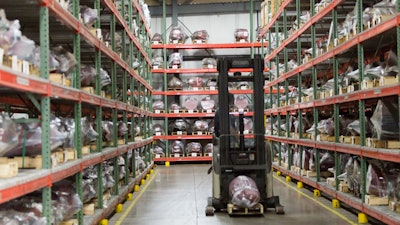 Weller Truck Parts has expanded its remanufacturing network into Indianapolis to better serve customers and partners throughout the nation.
Weller will be operating its newest remanufacturing facility at 2334 Production Drive, Indianapolis.
The team at the Weller Reman Indianapolis facility will remanufacture manual transmissions and differentials. It is Weller's first reman center outside of Michigan and its third facility in Indiana. The new production facility joins two existing Weller distribution centers in Indiana; one in South Bend and the other in Indianapolis, the company says.
"We are very excited to expand our manufacturing footprint to Indianapolis and have recently hired 12 experienced associates to join the Weller team," says Weller President Terry Stranz.
Weller's newest remanufacturing location offers the same quality, service, and support partners have come to expect from the nationwide network of Weller-owned outlets, including faster delivery to the surrounding region. Weller Truck Parts now has five remanufacturing facilities with 37 distribution centers in 26 states.