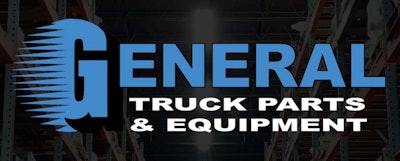 General Truck Parts & Equipment (GTP) has announced the opening of its second retail parts store in Indianapolis. This is in an addition to its Chicago location.
In Indianapolis, GTP will continue to provide its core offering of transmissions, differentials, steering gears, hydraulics and drivelines. GTP also will be serving the Indianapolis area with all additional parts needed to service the entire truck, including brakes, lighting, suspension, electric, chemicals, body parts and more.
Located at 5606 Kopetsky Drive, Unit A, Indianapolis. The location will be open 7:30 a.m. to 5 p.m. Monday through Friday, with Saturday hours to follow. Services provided at the location will include: driveshafts, flywheels, PTOs/pumps and the ability to install yokes.
GTP has been family owned and operated since 1970 and is one of the nation's leaders in remanufactured transmissions, differentials, transfer cases and steering gears, the company says. GTP has always been known as well to provide customers with hard-to-find parts.