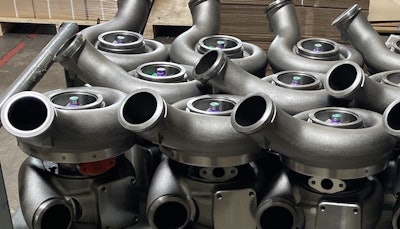 Turbo Solutions is now open for business in Dallas, Texas, the company announced Wednesday.
"We love Texas! Having our turbocharger inventory available in the region makes sense," says John Ferry, vice president. "The cost of shipping continues to sky-rocket and we want to provide inexpensive and fast delivery. Our mission is simple. To be the best turbocharger supply partner."
Featuring a large inventory of new and remanufactured turbochargers, Turbo Solutions says available engine applications include Cummins, CAT, Detroit, Volvo, Mack, Paccar and many more. Turbo Solutions also specializes in the latest VGT models, the company says.
These turbochargers will be available for same-day shipping or local pick up to their wholesale only customer base, the company adds.