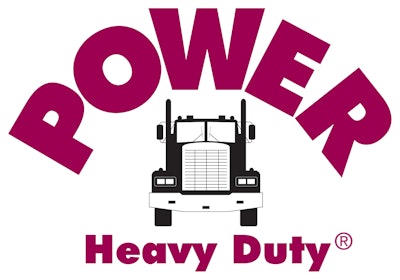 Power Heavy Duty has welcomed Van Horn Truck Parts to its distribution network.
Founded in 1982 as a small outbuilding dedicated to servicing trucks working at Van Horn Concrete, Van Horn Truck Parts has grown into a full-line distributor with over $2 million in annual sales and a new 3,000 sq.-ft., facility, in Shelby Township, Mich.
Now under its third-generation of leadership, the company is achieving record results by most any measure.
"We work our tails off," says Mike Gaffke, president and CEO. "We work very hard, and as busy as we are, we still have the best customer service. You'll hear that from anybody who does business with us. Nobody gets treated nicer than when they come here."
Treating customers well was one of the motivations for Gaffke to become a Power Heavy Duty member, the company notes. "It allows us to expand our product offerings to better meet customer needs. It will also help provide cost savings, which leads to improved pricing for customers," Gaffke says.
It's a decision that accentuates the acumen he's proven since joining Van Horn Truck Parts in 2008 when his father-in-law, Bruce Van Horn, owned and operated the company. Starting as a parts delivery driver and learning the business until taking it over in 2019, Gaffke transitioned to the trucking industry from a career in carpentry during the housing market crash during the Great Recession.
[RELATED: Dana expands Spicer Select drivetrain coverage]
"It was obviously a great learning curve going from dealing with wood to mechanical things, but it was fun and exciting," Gaffke says. "What I like the most is the customers, the people working so hard and being able to help them. That's rewarding; it creates friendships. It's rewarding to be in a service-oriented industry."
Van Horn Truck Parts' focus on developing strong bonds with the many repair facilities and end-users it serves makes the distributor a great fit for Power Heavy Duty, according to Jim Pennig, vice president of business development for the VIPAR Heavy Duty Family of Companies.
"Through 41 years and three generations, Van Horn Truck Parts has created an incredibly loyal and satisfied customer base," Pennig says. "We welcome their team to the network and look forward to their continued growth and success."