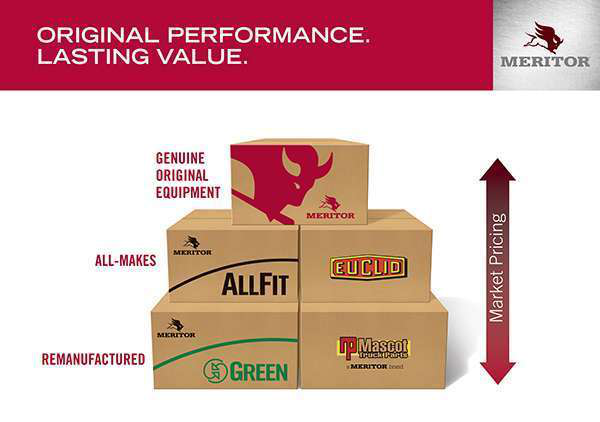 Meritor is launching two new product series – Meritor AllFit and Meritor Green. The announcement was made Tuesday at Heavy Duty Aftermarket Week in Las Vegas.
Terry Livingston, general manager, Global Product Management and Shared Services, Aftermarket & Trailer for Meritor said AllFit would serve as the company's all-makes family, while Meritor Green becomes its remanufactured offering.
Also, Meritor shock absorbers, suspension controls and all-makes drivetrain product expansions all will be marketed under the company's new AllFit series.
"By clearly identifying and segmenting products in the marketplace and aligning with multiple owner life-cycles for specific vehicles, it will be easier for end-users to match their needs with our broad product offering," Livingston said, adding that new packaging designs have been developed for both brands. "The change creates a value for the genuine (product line) and a different set of values for the aftermarket brand and remanufactured brand as well."