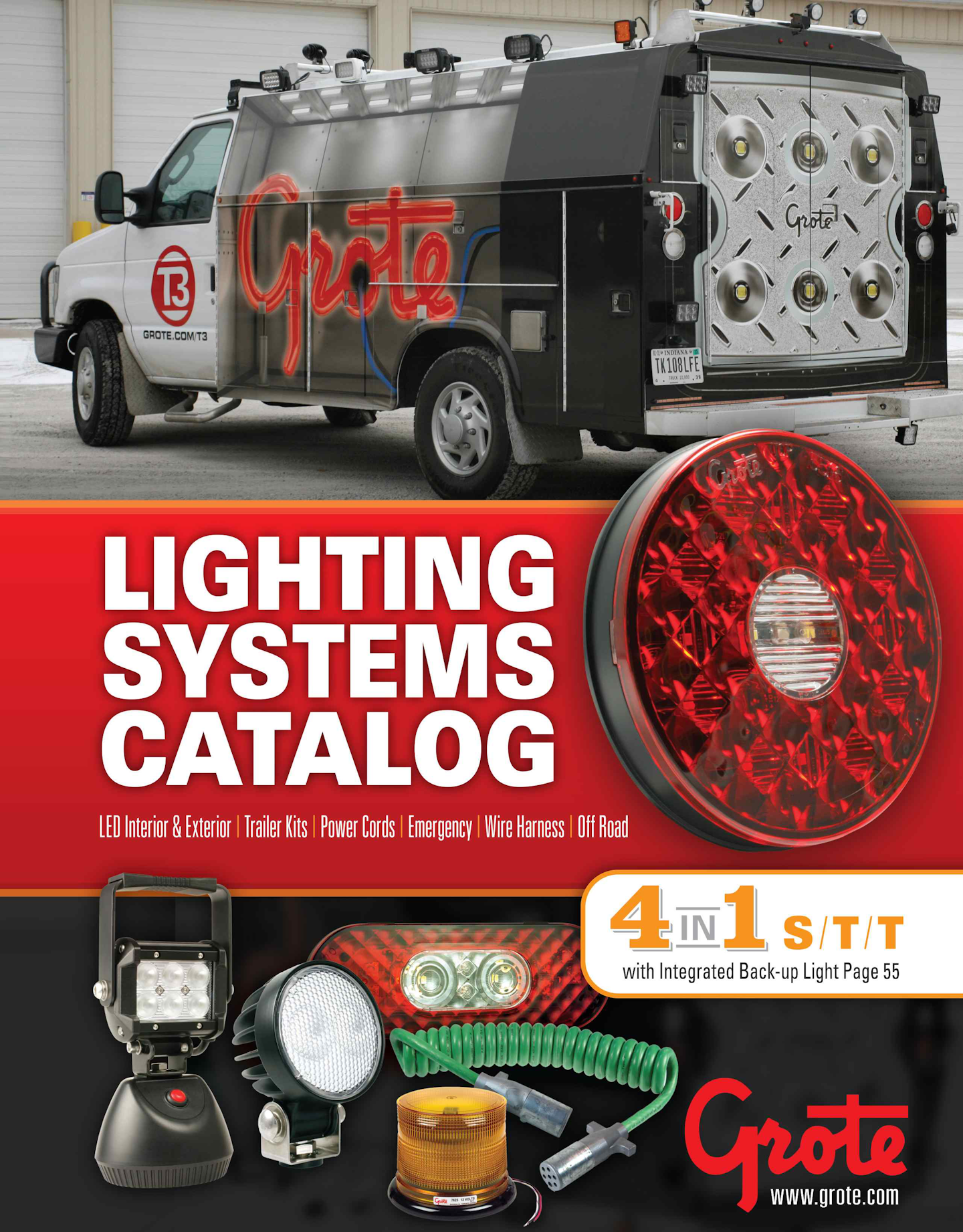 Grote Industries' 2016 Lighting Systems Catalog is now available.
The company says the catalog featuring more than 2,000 Grote products, ranging from clearance/marker lamps and interior lighting to trailer wiring systems, pigtails, and warning/hazard items. The catalog also is said to include a Technical Information section, complete with warranty information, product interchanges, wiring guide, and vehicle lighting requirements.
"Grote has always tried to be as thorough and concise with product information and customer service assistance through our printed catalog, and the new, 2016 catalog is no exception," says Grote Marketing Manager Ron Gerlach. "We have updated its look and feel, highlighted innovative and important new products, integrated the print piece with our digital catalog, and offer the most comprehensive lighting, safety and accessory catalog on the market."
New to the catalog this year are Grote's round and oval 4-in-1 stop/tail/turn with integrated backup lights, the Radius Light, and BriteZone LED work lights, the company says.
"This catalog includes our most up-to-date product selection," says John Grote, global vice president of marketing. "It is a great resource in addition to our website to give our customers access to product information."
Grote says the 2016 catalog can be found and downloaded online at http://www.grote.com/resources/information-center/grote-catalogs/.