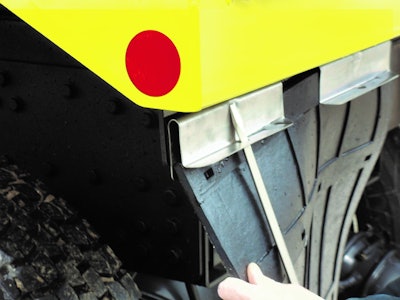 And we are back at it again. Time to countdown the Top 10 aftermarket products of 2016.
Truck Parts & Service started counting down the most read product releases earlier this decade and its one of our favorite features of the year. Just like past years, this year's Top 10 was determined solely by readership totals of new product releases posted on this website during the 2016 calendar year.
Drumroll, please.
We begin this year with a company very familiar with our Top 10—Minimizer.
Minimizer had the seventh and second most-read new product releases in 2015, and they are back at it this year with their Fast Flaps, released in March.
According to the company, Fast Flaps are able to secure mud flaps without creating any holes in the flap or sacrificing strength. Minimizer says it takes more than 500 lbs. of pressure to detach a mud flap from the Fast Flaps stainless steel bar, and the result doesn't damage the flap.
To read the original release in its entirety, please CLICK HERE.
And be sure to stay tuned Monday as product No. 9 will be released.