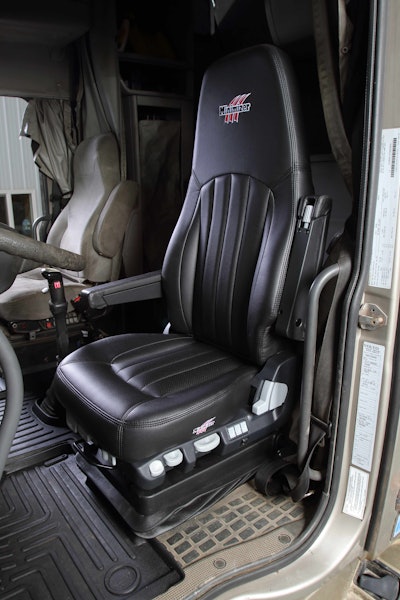 For the first time in three years, we have a new company on top of our countdown of the most popular aftermarket products of the year.
After finishing second and fourth behind Dorman HD Solutions the last two years, Minimizer has claimed the top spot in our most-read new products countdown for 2016 with its July release introducing its new Long Haul series heavy-duty truck seats.
Minimizer says its new Long Haul series has six different seats, and that each seat features 14 standard features and three optional features.
Included in the 14 standard features are upper and lower lumbar support; a 135-degree swivel base that allows the driver to spin the seat inboard if they want access to the cab; both air height adjustment with memory as well as a physical shock absorber; and numerous adjustments built into the seat to ensure ultimate comfort for each body type, the company says.
The options are choosing a heated backrest and seat cushion, along with either a cooled backrest and seat cushion or a revitalizing massager.
"The Revitalizer is awesome. We've already had several drivers say they love it," says Craig Kruckeberg, CEO at Minimizer. "You turn it on when you're 20 minutes from your destination to promote blood flow. It improves your circulation so that when you get out of the cab, you're not stiff and sore. It creates fewer work compensation injuries."
Additionally, Minimizer says all of its Long Haul series seats come standard with the company's lifetime warranty.
To read the original release in its entirety, please CLICK HERE.
And that's it! That's our countdown! Congratulations to Minimizer and all of the company's represented in our Top 10 this year. If you missed a day and would like to check out the countdown again, you can do so HERE.