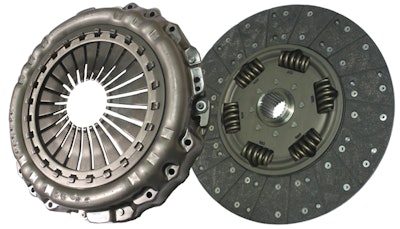 Illinois Auto Truck Co. Inc. (IATCO) has introduced a new 430mm clutch.
The company says the 430mm clutch is built for the Volvo I-Shift and Mack mDrive application. IATCO's 430mm clutch is all new, no core, made in the USA and designed utilizing a pre-damper disc design. The company says the clutch will fit transmissions on 13-L engines.
"We are very excited to release our first offering for the AMT applications. This clutch is the first of three AMT offerings we plan to make available in 2019," says IATCO Vice President of Sales and Marketing Jordan Stein.
Standard warranty on IATCO heavy-duty clutches is two years, unlimited miles, the company says.