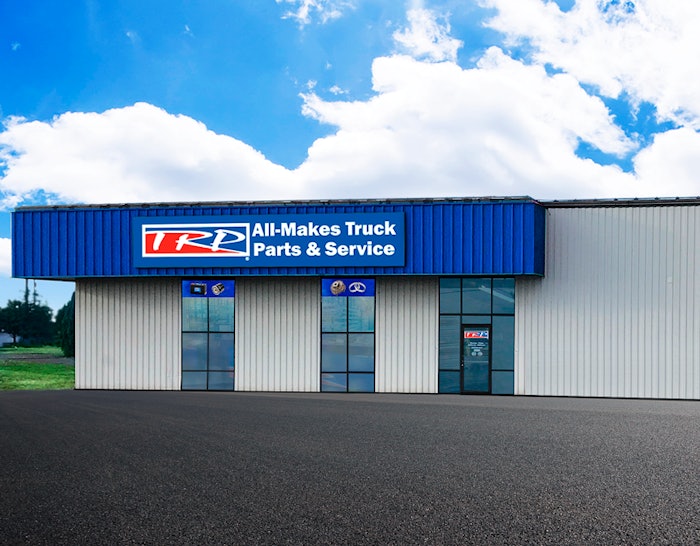 Paccar Parts recognizes TRP Sauk Rapids of Allstate Peterbilt Group in Sauk Rapids, Minnesota as the 2020 Global TRP Store of the Year.
Paccar says the Allstate Peterbilt TRP store was awarded for its outstanding customer support, sales growth, engagement with Paccar Parts Fleet Services, eCommerce and excellent parts availability.
"Paccar Parts values its relationship with the Allstate Peterbilt Group and appreciates TRP Sauk Rapid's commitment to customer service and providing high-quality TRP products," says David Danforth, Paccar Parts general manager and Paccar vice president. "TRP Sauk Rapids exemplifies TRP store excellence."
The Allstate Peterbilt Group opened TRP Sauk Rapids in April 2017 and operates three TRP stores in Minnesota and Wisconsin. TRP Sauk Rapids leverages the TRP product offering in addition to industry-leading vendor brands to service all makes of truck, trailer and bus customers.
"TRP stores are uniquely positioned around the world to provide value-added services to customers such as excellent parts availability with a broad product offering, eCommerce, delivery services and customer loyalty programs," says Chris Scheel, Paccar Parts senior director of marketing. "One-third of our global TRP retail stores perform mechanical repairs and we plan to expand that service to more stores in 2021."
"We are excited to be a part of the growing TRP store network. As with all three of our TRP stores, the TRP brand allows us to service and meet our customer demand," adds Jeff Vanthournout, president, Allstate Peterbilt. "We have had tremendous success with TRP parts and look forward to delivering outstanding quality and value to all of our customers."