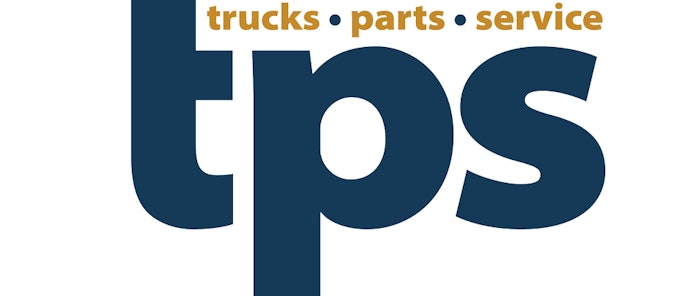 Truck dealers and independent parts and service businesses always have been competitors.
As rival channels serving North America's trucking fleet, the battle wages constantly for customers and market share. Truck and trailer dealers' businesses are differentiated by their new equipment divisions and franchise associations with OEMs, but when it comes to their priorities and goals, both dealers and independent aftermarket companies are in harmony in their focus to keep their customers on the road.
It is because of that singular focus and the challenges that come with it, Randall-Reilly is pleased to introduce Trucks, Parts, Service (or TPS for short). In merging the comprehensive dealer market knowledge of Successful Dealer with the unrivaled independent aftermarket expertise of Truck Parts & Service, the new TPS will support the entirety of trucking's changing and melding dealer and independent aftermarket channels.
You may be thinking this sounds crazy. That the dealer and independent markets are about as similar as oil and water.
We acknowledge there are indeed some exclusivities to the channels, but the markets also have a lot more in common than you might admit.
Think about the biggest issues facing your business. Recruiting quality employees, identifying and evaluating potential customers, addressing e-commerce, driving efficiency in your service department, improving earns and turns, marketing your business, ownership succession or exit planning. These challenges aren't unique to your operation or your side of the aisle. Neither are many of the solutions.
And we know. Because we plan to bring those solutions to you.
Under the new TPS brand we will continue delivering timely market news you've always received from Successful Dealer and Truck Parts & Service while also providing valuable educational content researched and written specifically to benefit truck dealers and aftermarket businesses.
We'll continue to cover topics distinct to each channel with the same laser focus you've come to expect from both brands, but we'll address collective challenges found in both market segments with the goal of assisting all operations.
We believe this month's issue is an excellent example of the changing market dynamics found within the aftermarket and dealer channels. Our cover story focuses on a new coalition led by the American Truck Dealers (ATD) to repeal the federal excise tax on heavy trucks and trailers — an initiative that, if successful, will dramatically alter the age of America's truck fleet.
We also have two great articles addressing the parts and service marketplace that provide valuable information for anyone in the channel, regardless of affiliation. The first tackles how tariffs imposed on the import of foreign goods and raw materials have impacted parts pricing; the second looks at hybrid trucks and the tooling and tech training required to maintain this unique new equipment.
We recognize this is a change, but it's one we believe is necessary for the betterment of both channels. There's no reason a truck dealer can't learn tech recruiting tips from an independent shop or an aftermarket distributor can't learn warehouse optimization tactics from a franchised truck dealer. Good ideas are universal.
Welcome to TPS. We're glad you're here.