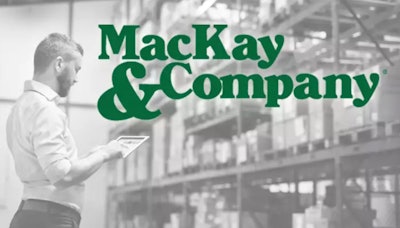 We are almost to the end of the second month of the 22nd year of this century — so time for an update on our outlook for this year. No mask required.
Last month, MacKay & Company co-hosted with the Heavy Duty Manufacturers Association (HDMA) Heavy Duty Aftermarket Dialogue (HDAD) in Grapevine, Texas. HDAD is a one-day conference focused on the commercial vehicle aftermarket in North America with numerous speakers and panel discussions.
As part of the conference, MacKay & Company provides our latest outlook for the trucking economy and parts aftermarket. The short story on the trucking economy is things are good. People have money and are spending it when they can, so are companies. When individuals and companies buy stuff, it needs to be moved.
[RELATED: MacKay & Company's 2021 aftermarket recap]
There are a few more problems at this point. Finding people to move freight, work on trucks, unload ships, work at warehouses and fill various other positions is putting a crimp in the flow of goods. There is a glimmer of improvement at ports and intermodal yards, but nothing is going to be resolved quickly.
Despite some folks seemingly wanting the pandemic to last forever, it appears to be fading away, never completely gone, but at least this variant is on the back bench. This is good news as we need schools, saloons and supply chains open at maximum capacity. There are some concerns — inflation being the biggest one and its impact on the economy later in the year as the government attempts to moderate it.
Fleets and parts distributors are worried about parts availability and pricing in 2022, but I think they would take this over the concerns of COVID-19 last year. We did hear speakers at HDAD voice concerns about chip shortages; there are solutions, unfortunately just not very speedy ones. 
Our final numbers for 2021 have the aftermarket up about 20 percent for both U.S. and Canada compared with 2021. Business was strong, but price was also a big factor last year.
At this point, we see more of the same in 2022. We forecast the parts aftermarket to be up 9 to 10 percent for both U.S. and Canada with pricing responsible for about half of that increase. Additionally, both markets are expected to grow 4 to 5 percent per year over the next five years.
[RELATED: Catch up on our four-part state of the market report]
There was a lot of talk at HDAD about electric vehicles and other alternative powered vehicles and what this means for the future of the aftermarket. Beyond talking, there is a lot of investment by vehicle manufacturers in this area along with several aggressive usage goals by fleets, vehicle manufacturers and governments in the not-so-distant future — 2030, 2035 and 2040.
In the short term, not a lot of impact on the aftermarket, but it is coming, and it will come faster in some applications and in some regions of the country. The good news in the aftermarket is we get a heads up of what is coming down the pike. As always, we will know what new vehicles are sold, how many, by vehicle class and type of power and the pace of the growth year-over-year.
It won't be a surprise, but it will be interesting, stay tuned!