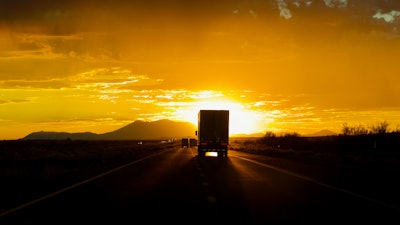 Over the past two weeks, Trucks, Parts, Service has released its findings on the state of the dealer channel, independent aftermarket and OEM and supplier communities in our industry status report.
We publish our status report every two years, but I can tell you, never has the market changed more in 24 months than it did since this date in 2020. Market optimism back then was high. New equipment sales were steady (and cyclical, but that was nothing new), freight demand was growing a little higher each year and aftermarket parts and service continued to chug along with market growth each year.
An election was on the horizon — and presidential election years can sometimes be economically wonky — but again, that was nothing new to the trucking industry and many of the factors that gave the industry confidence were likely to remain intact no matter what happened that November.
I won't say COVID-19 came out of left field. I remember reading the stories about China in January and by February it was finding its way into our newscasts. It wasn't the lead story but it was there. Regardless of when and where you were when you first realized the severity of the virus, it was clear by late March 2020 that the market predictions we had published in our January industry report probably weren't going to come true when the year ended.
I say that to say, I don't know if the market predictions we received from in our November 2021 TPS industry survey and the corresponding conversations I've had with people across the industry will prove to be right as the year progresses. I'd like to think there's nothing out that could happen that could upend our reality as much as COVID-19 did (not again) but I don't know for sure. I sure hope not.
[RELATED: Who will win the TPS Distributor of the Year Tuesday at HDAW?]
Either way, with Heavy Duty Aftermarket Dialogue kicking off today and Heavy Duty Aftermarket Week to follow, we're going to hear a lot what's likely to come for the trucking industry and its aftermarket, supplier and dealer sectors in the days ahead. Let's hope what we hear follows what we reported over the last two weeks — that industry confidence is once again high. That there are legitimate obstacles in each sector of the industry, but that the events of the last two years have made everyone much more nimble and experienced in battling sudden or extended challenges.
To hear more about what we're hearing, and what we expect to see in the years ahead (barring another gargantuan disruption), check our our four-part industry report below.
Part I: Dealers optimistic after withstanding recent challenges
"Among dealers and their OEM partners, 2022 offers the potential to capitalize on a strengthening market while using new skills developed during the pandemic to withstand and overcome continuing challenges ... "
Read Part I in its entirety here.
Part II: Independent aftermarket's quick bounce back breeds excitement for 2022
"Much like their dealer counterparts, the independent aftermarket enters 2022 on a high note after a strong market rebound in 2021 ... "
Read Part II in its entirety here.
Part III: After tumultuous two years, industry suppliers look to avoid more setbacks
"According to most OEMs and component suppliers surveyed by TPS, any positive predictions given for the year ahead are done so cautiously. Though most suppliers believe the worst of the supply chain crisis has passed, few are confident forecasting when normalcy and stability will return ... "
Read Part III in its entirety here.
Part IV: What to expect for dealer and aftermarket channels this year
"As 2021 concluded, most of the industry had finally seen their revenue exceed 2019 levels and they had allowed themselves to be optimistic again. The year ahead might not end up stellar, but after the two years that preceded it, a solid year with steady growth would be a win for everyone ... "