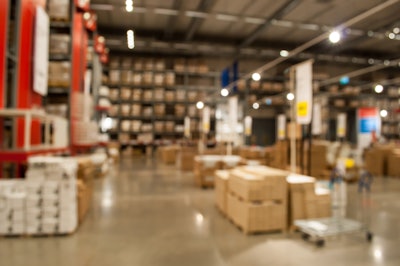 Much like their dealer counterparts, the independent aftermarket enters 2022 on a high note after a strong market rebound in 2021.
MacKay & Company Vice President of Sales and Marketing John Blodgett wrote in his recent Trucks, Parts, Service editorial that the heavy-duty aftermarket is expected to finish up 17 percent in 2021, according to the company's most recent projection. (Blodgett also will dive deeper into his 2021 analysis and offer his 2022 projections in two weeks at Heavy Duty Aftermarket Dialogue.)
TPS readers' estimate of the market is similar. According to a November 2021 survey of the TPS audience, 84 percent of independent aftermarket operations expected their 2021 revenues to surpass 2020 totals, with nearly half of those businesses (46 percent) growing by double digits. Almost a third (32 percent) of aftermarket responders also said in November that 2021 was pacing to finish more than 10 percent above their pre-year projections, with another 27 percent saying the year would finish 2-10 percent better than projected and 22 percent saying the year appeared likely to finish in line (+/- 2 percent) with projections.
After the deep hole that was 2020 — in which 56 percent of TPS aftermarket responders said their business revenues were equal to (14 percent) or below (42 percent) 2019 totals — last year's widespread bounce back has been a blessing. Blodgett admits rising prices "certainly" has been a factor in the market's improvement, but 2021's great final numbers shouldn't be attributed to price increases alone.
"Overall demand increased more than expected driven by stronger fleet utilization," he says, adding, "We segment by 10 different vocations and five vehicle types, and all are performing strong [in 2021]."
And that positive sentiment can be found throughout the independent aftermarket sector.
[RELATED: Industry Status Report, Part I: Dealers optimistic after withstanding recent challenges]
"2021 has been our best year ever, surpassing our previous record year in 2018," says Chris Baer, VIPAR Heavy Duty president and CEO. "We've been able to rebound from the challenges of 2020; 2021 would have been an even stronger year if not for the supply chain issues the entire industry is experiencing."
Last year was outstanding and "an extremely strong year for HDA Truck Pride and all of our members," adds HDA Truck Pride President and CEO Tina Hubbard. "Our business growth has significantly outpaced the heavy-duty aftermarket average — both OE and independent."
As Blodgett notes, freight demand and corresponding fleet utilization led the resurgence.
After bottoming out in April 2020, product demand returned over the second half of 2020 and continued growing nearly uninterrupted in 2021. Unable to acquire new trucks due to supply chain-related production delays, fleets across North America turned to the used truck market and their own terminals to acquire the equipment necessary to meet freight demand. By August 2021, fleet utilization had reached 99 percent, the used truck market was nearing all-time sales records (which it has hit and surpassed) and aftermarket parts demand has skyrocketed.
For distributors and independent service providers who were able to withstand the worst months of the pandemic, last year was a welcome reward. It was a "phenomenal year" for one TPS reader, where, "strategies we put in place early in 2020 paid significant dividends."
"We exceeded all expectations," adds Vander Haag's President John M. Vander Haag. And at the Joe Gear Companies, CEO Rudy Niswanger says 2021 "was a huge improvement over 2020 and 2019."
But succeeding last year wasn't a given. Sixteen percent of TPS aftermarket survey responders said they expected their business to still be down at least 2 percent in 2021 compared to the prior year, and 19 percent said they would miss projections by greater than 2 percent.
Those who were successful in 2021 say they were forced to be aggressive in 2020, quickly implementing plans to endure the pandemic and reacting even faster to scale up again as business returned.
"Our biggest challenge was to make sure we retained and hired the best people. This was especially true in our repair shops," says one TPS reader. "Lack of good people created challenges as companies tried to poach our people. We made sure that did not happen. We were able to retain 100 percent of our employees."
Niswanger also focused on employee retention, as well as increasing services and enhanced communication to its customer base. "[We] added additional services, additional service techs and advisors to take care of [customers] quicker and better, and increased the quantity and quality of our communication with the customers."
Improved communication, which was a priority in the dealer channel as well, proved vital as the year progressed and the supply chain strained. Many aftermarket suppliers say they've also worked hard to improve their communication so their distributor partners can keep end users in the loop.
"We've tried to communicate in real time as much as we can," says Accuride's Chad Monroe, senior vice president, marketing and business development. "For the most part everyone understands what is going on, but some conversations clearly have been difficult. We are trying to make sure at all times that we are not the ones causing any disruptions."
"Beginning in early 2021 our field sales team reengaged with customers face-to-face," adds Jason Soika, general manager of sales, North American Aftermarket, Meritor. "We offer our customers consistent and transparent communication pertaining to how industry and global related restrictions impact our ability to service their business requirements. Meritor understands our customer's businesses rely on support from our resources to ensure delivery of goods and services to equipment operators, therefore we expanded our field sales team to enhance our levels of customer engagement."
That openness has proven useful as many aftermarket operations were forced to alter their supplier relationships in 2021 to combat parts availability challenges. More than half (52 percent) of TPS aftermarket survey responders say they added product lines in 2021. And while most TPS aftermarket survey responders say their supplier relationships were stable in 2021, there were more distributors who said their relationships had deteriorated (22 percent) than improved (19 percent).
Now more than ever, having parts on hand trumps all.
Baer says the fractured supply chain remains "the elephant in the closet" for the entire industry. "VIPAR Heavy Duty has taken a creative approach to find alternative sources to help fill in the gaps for our distributors. For example, we're leveraging the collective volume of product available within our own network, helping facilitate connections between distributors through our Parts Exchange resource to fill backorder needs and promote sales opportunities so that our distributors can better serve their customers."
FleetPride has "leveraged its scale to increase inventory stocking levels and maximize on-shelf availability of parts," adds CEO Mike Duffy.
The supply chain crunch has helped with other aftermarket categories as well. Says Vander Haag, "Shortages of new parts are continuing to drive an increase in sales of used parts not previously sold."
All of this results in confidence for the months ahead. Among TPS aftermarket survey responders, 73 percent anticipate greater than 2 percent revenue growth for the market in 2022. For their own businesses that number jumps to 82 percent.
"The pent-up demand from the pandemic is coming due," said one responder.
This is the second of four TPS articles addressing the state of the dealer and aftermarket channels entering 2022. Stay tuned next Tuesday as TPS turns its attention to the supplier community.