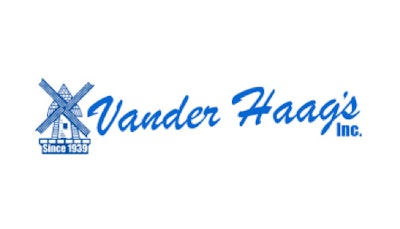 Late last month Trucks, Parts, Service released its finalists for the 18th annual Distributor of the Year award. All of the finalists this year were again selected through open industry nominations, and over the next several months, we will be regularly featuring each business on this website and on the pages of Trucks, Parts, Service.
Those features continue this week as we check in with 2019 Distributor of the Year finalist Vander Haag's.
This is the first time Vander Haag's has earned a nomination for the Distributor of the Year award. The answers below were provided by Vander Haag's President John Vander Haag.
When was your business founded, and by whom?
Vander Haag's Inc. was founded in 1939 in Sanborn, Iowa, by John C. Vander Haag Sr. John C. Vander Haag Jr., returned from serving in Korea in 1955 and led the transformation from our beginnings in automotive salvage to the heavy-duty truck parts business we are today. This has been a special year celebrating our 80-year anniversary.
How many locations do you have?
Seven locations. Spencer, Des Moines and Council Bluffs, Iowa; Sioux Falls S.D.; Kansas City, Mo.; Winamac and Indianapolis, Ind.
How many employees do you have?
280
What is your company's value proposition?
Vander Haag's will deliver exceptional value and extensive variety in a timely fashion to customers in the transportation industry. We are able to do this through offering industry leading quality recycled parts, supported by a complete listing of rebuilt and new parts and repair facilities.
Do you offer any additional services to complement your parts offering?
We have full service mechanical repair facilities in six of our location locations, and two locations offer body shop services. Used truck, trailer, and construction equipment sales are also provided at six locations. Transmissions and differentials are rebuilt at two of our locations, with inventory stocked in each location.
How do you differentiate your business from your competitors?
By combining our quality recycled truck parts with our rebuilt and new parts we are able to meet our customers needs across almost all makes and model. Through our multiple locations we are able to offer parts with significant savings in a responsive manner.
Why do you believe the heavy-duty aftermarket has nominated you for this award?
The Vander Haag team works hard to meet the needs of our customers through the products provided by our suppliers. We feel that the success of our customers grants us the opportunity to build a team of people and products that is being recognized by our peers as something special.