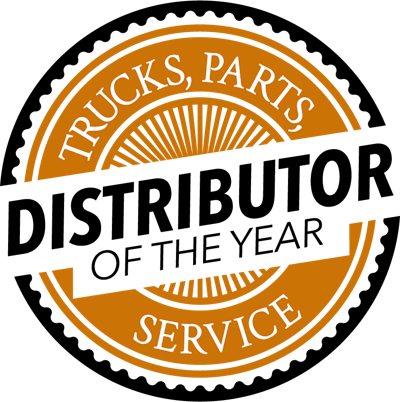 Do you think your company should win the Trucks, Parts, Service Distributor of the Year?
I hope you do. I hope everyone does. That's what we want — proud industry professionals. And the good news is, if you want to win the Distributor of the Year you can do something about that.
Our TPS Distributor of the Year team accepts nominations from anyone in the trucking industry for our annual award. Including you. All you have to do is let us know.
Fill out our NOMINATION FORM and tell us why your company should win the aftermarket's highest honor. If enough people agree with you and nominate your business, you could be selected as a 2021 award finalist. And once you're in the top five, you've got a shot.
Nominating a business takes less than a minute. If you've read this far, you've dedicated as much time to this article as it would take to nominate your business. Or a friend's company. Or even a competitor. It doesn't matter to us who nominates whom, we just want great businesses to be nominated. And I know our terrific award sponsors (CVSN, Interstate Billing Service, Karmak, Meritor and High Bar Brands' Minimizer and Premier Manufacturing) feel the same.
So don't delay. Nominate a business today. Heavy Duty Aftermarket Week will return to Dallas next year. We'd love to see you and recognize your business on stage in Texas in January. We'll be recognizing 2020 winner Cook Brothers Truck Parts as well.