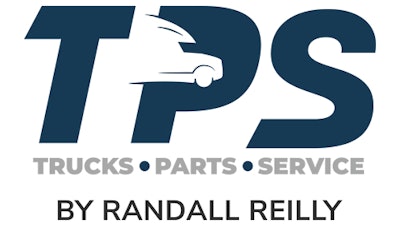 It might be hard to believe but it's that time of year again. Already.
Trucks, Parts, Service is thrilled to once again open the nomination periods for our annual awards celebrating our industry's best dealers and independent aftermarket distributors — the Successful Dealer Award and the Distributor of the Year.
This year represents a milestone for our Successful Dealer Award as this will be the tenth year we recognize medium- and heavy-duty truck dealers with our annual award. Created to honor our industry's best (not just biggest) dealers, the Successful Dealer Award highlights truck dealers who consistently showcase customer service excellence, employee empowerment and engagement, community leadership, industry engagement and more.
[NOMINATE A DEALER FOR THE SUCCESSFUL DEALER AWARD HERE]
Last year's award was presented to CIT Trucks, headquartered in Normal, Ill., at a special Successful Dealer Award awards banquet on Dec. 1, in Phoenix.
The TPS Distributor of the Year Award has more than double the history of our dealer honor, having first been presented by TPS founder Jim Moss in 2002. The Distributor of the Year Award program consistently applauds five independent parts distributor businesses for many of the same criteria as our dealer award, as well as business innovation, consistent employee and customer training, market expertise and the commitment to comprehensive customer solutions.
Regularly presented at Heavy Duty Aftermarket Week each January, Midwest Wheel Companies beat out a competitive group of finalists to earn its third Distributor of the Year Award earlier this year.
[NOMINATE A DISTRIBUTOR FOR THE DISTRIBUTOR OF THE YEAR AWARD HERE]
Arguably the greatest feature of our two annual programs are their inclusivity. With the exception of last year's winners, all members of the trucking dealer and aftermarket communities are eligible for their respective awards. For dealers, this includes new and used truck dealers as well as trailer dealers. Within the aftermarket, all independent distributors regardless of size or market specialization can be nominated for and win the Distributor of the Year.
Pre-2021 winners and finalists for both awards also are eligible to be nominated and named a finalists for either award in 2022.
The nomination periods for both awards will run until June 30, 2022, and anyone within the trucking industry is encouraged to nominate dealers and distributors for both awards. Interested parties can nominate as many businesses as possible, and the five dealers and distributors earning the most nominations from the industry at-large will be selected as award finalists later this year.
For more information about each program, and to learn more about last year's winners and finalists, please go to the Successful Dealer Award and Distributor of the Year Award pages.