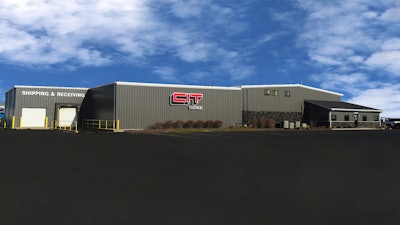 CIT Trucks was named the winner of the 2021 Successful Dealer Award during a finalist banquet Wednesday in Phoenix.
CIT Trucks took home the dealer market's top honor over Mid-State Truck Service, Premier Truck Group, TNTX Truck and Wieland International. The Successful Dealer Award, now in its ninth year, is sponsored by Automann, Interstate Billing, National Truck Protection and Premium 2000.
This is the first time CIT Trucks has won the Successful Dealer Award after previously being a finalist in 2014 in 2017.
"Everybody in this room would agree, [this award] goes out to our people. Our team," says CIT President Carl Herzog. "But it's not just our team. It's our suppliers, our OEMs and, whether we're competitors or not, it's also our fellow dealers across the industry. It takes a network to support the customers the way we should."
He adds, "We're all in a great industry. Something I'm proud to be part of and it definitely means a lot to earn this recognition."
A dedication to training and community involvement highlighted in our CIT Trucks business profile were just some of the factors that helped the company earn this year's accolade. The Illinois-based dealer group also stood out for its commitment to environmental initiatives, workplace development and progressive marketing.
CIT states, "It is our responsibility to make quality decisions concerning the environment" and across its network it has implemented dozens of processes designed to reduce energy needs and waste. Energy-efficient, motion-controlled lighting systems are common across the company and have been coupled with HVAC systems to reflect state of the art air filtration. Shop recycling programs for oil, filters and coolant, metals, cardboard and more also reduce corporate waste, and new green spaces are being added across the network to provide ecological benefits to their communities.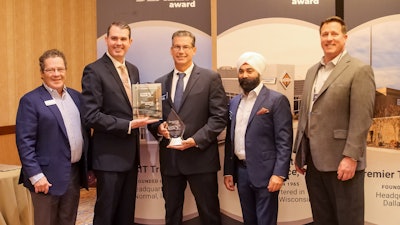 The company also submits to quarterly safety reviews for all facilities and leverages DOT hazard training to ensure associates are safe and educated about environmental risks across the network.
[RELATED: CIT Trucks defined by training, education and cooperation]
Regarding workplace development, Herzog says he and the company's dealer principals have all long-supported programs that enable the dealership to differentiate itself in the markets it serves. He says CIT's go-to-market strategy is to be a consultative partner for all customers and the company is always searching for resources that further enable it to provide that level of service. Among the seminars corporate attendees have access to include HR and employment law, payroll and government reporting, Affordable Care Act, worker's compensation, software training, supervisor training and more.
And the dealer shares that expertise through direct customer interaction and scheduled training events.
"In addition to providing customers information about our products, we look for opportunities to help them understand new technologies, warranty comprehension, preventative maintenance advantages and updates on legislative topics that directly affect our industry," the company states.
Herzog adds, "Anybody can beat anybody on price. But that's not how you get ahead. If you want to earn customers and keep them, you have to give them information and resources that can help them run their businesses more efficiently."
CIT Trucks also relies on steady engagement with its customer base to sustain relationships and cultivate potential new partnerships. Before COVID-19, the company was a big supporter of vendor-sponsored open houses and Herzog says the business intends to bring those events back in the future. CIT Trucks also participates in local and regional events held by the Mid-West Truckers' Association and Illinois Trucking Association and others, as well as local charitable groups and fundraisers.
"We try to make an impact with everything we do," Herzog says.
The Successful Dealer Award was created to highlight truck dealer operations that excel in areas beyond P&L statements and balance sheets. The award was developed to recognize the businesses that helped keep America's economy running — companies that not only sell trucks but also deliver excellence customer experiences. It's about the businesses that care about their employees and the communities in which they serve.
TPS is proud to honor CIT Trucks as winner of the 2021 Successful Dealer Award and recognize Mid-State Truck Service, Premier Truck Group, TNTX Truck and Wieland International as finalists.
The Successful Dealer Award is graciously sponsored by Interstate Billing, National Truck Protection/Premium 2000 and Automann.