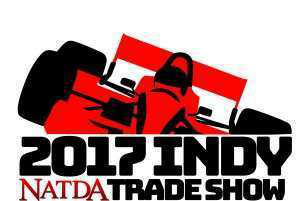 The North American Trailer Dealers Association (NATDA) announced over 40 first-time exhibitors, manufacturers and vendors alike, will participate in the 2017 NATDA Trade Show & Convention.
Ranging from trailer hitch assistants and four-post lifts to cargo and utility trailers, the 2017 NATDA Trade Show & Convention in Indianapolis, Ind., will be one of the largest in the association's history.
"We're very excited about the lineup this year," says Andy Ackerman, president and founder of NATDA.
"This is going to be a massive opportunity for our dealers to really meet everyone in the industry." For the first time as part of the NATDA, the following vendors will be exhibiting at the 2017 NATDA Trade Show & Convention: Aeromotive Services, Affiliated Resources, AGWS, Automotive International, Inc., BlackPurl Technologies, Bob Clements International, Botkin Lumber Company, Bullington Lumber & Treating, Cargo Equipment Corp., Choice Axle, Engineered Components Company, Foshan Shunde Shili Automotive Accessories Co., LTD, Hendrix Thread Protector, Henkel, H-I-S Coatings, HitchGrip by LMD Products, Inc., Icon Technologies, Ideal Computer Systems, Intradin (Shanghai) Hardware Co., Ltd., JetStar Tire and Wheel, LaVanture Products Company, Ningbo Jingyi Machinery MFG Co., Ltd., Ormandy Software, Pierce, Ready Jack For Trailers, REDARC Electronics, Renegade Transport, LLC, RJ Lock, Rodrock Auto Parts Mfg. Co., Ltd., Rumber Materials, Titan Lifts. TK Trailer Parts, Trailer Makers Insurance, Tuson RV Brakes, LLC, Ultimate Linings Polyurethane Systems, Vanguard Manufacturing, Xiamen Wondee Autoparts Co., Ltd., and Yuyao Kary Co., Ltd.
The following manufacturers will also be exhibiting for the first time: Barrett Trailers, LLC., Chevrolet, Foldtrailer, LTD, Futura Trailers, Inc., Imperial Trailer Mfg., MVM7, Nation Tank and Trailer, Pratt Industries, Salvation Trailers, Sharp Mfg., Stehl Tow, TetraPOD, Triton Trailers, and Wilson Trailers.
To learn more about the show and its exhibitors, visit www.natda.org/tradeshow or call 727-360-0304