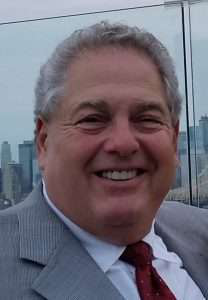 Northeast Great Dane (NEGD) has announced that long-time partner John Gendelman has been named president of the company.
Tom Leuner, former president of NEGD, will assume the role of CEO.
"John has been an integral part of NEGD's success for 40 years," Leuner says. "He is not only a business partner but a dear friend and I look forward to seeing him continue to help the company prosper in his new role as president."
Gendelman began his career with Northeast Great Dane as a parts manager in 1977. From there, he served in a myriad of leadership roles, eventually becoming a partner in the business in 1990. Most recently, he has served as executive vice president since 2015.
"I've known John my entire career at Great Dane and his dedication to his customers' satisfaction is the reason NEGD has been the recipient of so many awards from Great Dane," says Chris Hammond, Great Dane's executive vice president of Sales. "From our Sales Achievement awards for trailer and parts sales to the many Dealer of the Year awards the company has won, NEGD and John Gendelman are synonymous with excellence. I'm excited to work with John in his newest role."
NEGD is an authorized Great Dane sales, parts and service center with five full-service locations across the Mid-Atlantic and New England region. In business since 1973, NEGD has been one of the largest distributors of semi-trailers in North America for more than 40 years.
"I would like to thank Tom Leuner as well as all of NEGD's employees, customers and vendor partners who have been instrumental in our long-running success," says Gendelman. "I see Great Dane on the threshold of an immense move forward and I see NEGD playing a vital role in that. I'm looking forward to leading NEGD to many more years of growth and prosperity."