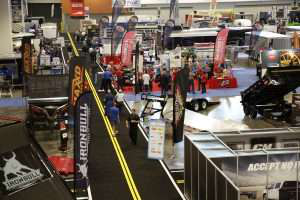 The North American Trailer Dealers Association (NATDA) has announced its preferred insurance agency in Trailer Makers Insurance.
Trailer Makers Insurance provides one-of-a-kind benefits exclusive to NATDA members as they broker insurance needs among many top insurance carriers with which they do business to find a coverage selection that best meets dealers' needs.
As a preferred insurance agency of NATDA, Trailer Makers Insurance will provide the industry with consistent underwriting guidelines, increased competition for favorable pricing, risk management services, business services and more. Trailer Makers Insurance separates itself from other insurance agencies because they're committed and understand the trailer dealer industry, the NATDA says.
"We're very excited about this new partnership," says Jesse Battle, NATDA executive director. "Trailer Makers Insurance represents many 'A' rated insurance companies that insure trailer dealers. The program is available in 48 states, so this NATDA-specific program is a fantastic option for both large and small dealers."