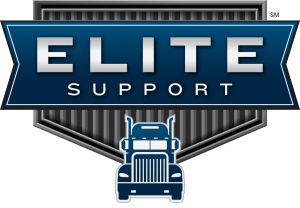 Jack's Truck & Equipment in Gillette, Wyo., earned its Elite Support Certification last month.
Elite Support is a network of Freightliner, and Western Star truck dealers focused on providing the industry's best customer service and truck repair experience. Jack's team has been working consistently to implement new processes, update the facility, add customer amenities, and making the necessary changes to achieve this certification.
"Our employees shared ideas for efficiency and gave up weekends to help implement changes and work on projects that will help them become more efficient and eliminate waste," says Continuous Improvement Coordinator Chris Chafee.
Elite Support Certified dealerships are annually assessed on 134 specific criteria that involve the dealerships processes, customer support, parts availability, and customer amenities. As an Elite Support dealership, Jack's focuses on maximizing vehicle uptime by providing the customer with a timely diagnosis within two hours of the trucks arrival, quality repairs, and maintaining qualified technicians. It's a commitment to the customers for a consistent truck repair experience across the Elite Support network of dealerships, the company says.
"Elite Support provides our customers a higher standard of care, consistent communication, and less down time," adds Chafee.