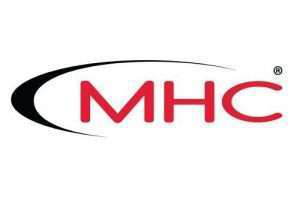 Martin B. Hamilton of Murphy-Hoffman Company (MHC) has received Lytx Inc.'s Driver of the Year award for his outstanding record behind the wheel of his Ford F150 truck.
Lytx recently presented awards to honorees, including Hamilton, at the annual Lytx User Group Conference in San Diego. The awards acknowledge the best professional drivers and coaches using the Lytx DriveCam program who are committed to improving safety and efficiency behind the wheel and within their organization's fleet.
Hamilton was among MHC's three-time Driver of the Year award honorees, maintaining a clean driving record while working as a pickup and delivery driver at MHC Kenworth – Greeley. He navigates through northern Colorado's diverse terrain with caution and intention while delivering parts to customer, according to an announcement.
"It is a great honor for Martin to receive the Driver of the Year award from Lytx," says Adrian O'Hara, MHC director of safety and risk management. "Martin is deserving of this recognition and takes his job, as well as the award, very seriously. He truly embodies MHC's commitment to a world-class safety culture every time he gets behind the wheel while delivering great services to customers."
MHC first partnered with Lytx, a provider of video telematics, in 2014, and has integrated DriveCam into every company vehicle to proactively take a stance on safer driving. This year, MHC congratulated a record 93 drivers with awards for receiving zero "coachable" events through the Lytx DriveCam program.
"Rewarding and celebrating successful drivers and coaches who have prioritized safety is an important part of the DriveCam program," says Del Lisk, Lytx vice president of safety services. "Lytx's ultimate goal is to create safer roads for all who use them, and drivers who share in this aspiration are essential for us to enact true change. We're proud to recognize these professionals who have gone above and beyond to build a culture of safety and respect within the communities they serve."