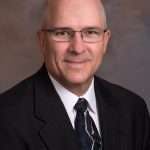 Fontaine Heavy-Haul has hired Greg D. Smith as vice president of marketing and business development, a newly created position to support the growth of the company.
"Greg joins our team with an impressive background in sales, business development and general management," says John Krier, company president. "In this new role, he will be responsible for extensive market data analysis and enhancing our overall product portfolio to better serve our customers. Additionally, Greg will continue the significant success Todd Anderson has achieved in supporting new dealers. Todd will continue his focus on current customers in his role as vice president of sales and marketing. Both Greg and Todd will report directly to me."
Smith most recently worked for Travis Body & Trailer Inc. as vice president of sales and marketing, and at Talbert Manufacturing Inc. as vice president of sales and marketing. He will be relocating to Birmingham, Ala., with his wife from the Houston area.
"Success happens naturally when you truly listen to customers and respond to their needs with innovative solutions … and that's what Fontaine is all about. I'm excited to be joining this remarkably talented team dedicated to serving the hardworking people in this vitally important industry," says Smith.