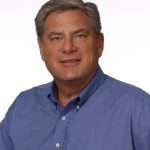 Kevin Plummer has joined NationaLease as national account executive — West Region.
In his new role NationaLease says he will be responsible for growing the organization's full service lease, contract maintenance, and dedicated logistics business solutions.
Since 2010, Plummer has held various sales and management positions in the diversified industrial manufacturing industry, specifically with Norgren Global Vehicle Technology and Clayton Controls. His career and achievements in the truck leasing and logistics industry have included management positions with Ryder, where he participated in Ryder's Roundtable; Penske Truck Leasing, where he was a member of their Winners Circle; and at JB Hunt Dedicated Contract Services, where he received Top Gun recognition.
"Kevin brings to NationaLease an impressive portfolio of experience and relationships in the transportation industry," says Joe Gallick, senior vice president of Sales for NationaLease. "We are very fortunate to have his talent, drive, and leadership on the NationaLease team."