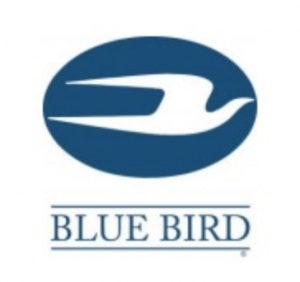 Blue Bird Corp. has announced its school buses will come with Electronic Stability Control (ESC) on all buses equipped with air brakes, as well as backup camera systems as standard equipment on all vehicles built in 2019.
Blue Bird introduced ESC to customers in 2015. Using a group of sensors, the ESC system is notified when a potential situation may occur and activates the brakes in a sequence to reduce the chances of losing control of the bus. In larger medium- and heavy-duty truck applications, ESC serves as a way to also prevent rollover incidents, and works well to prevent incidents on icy, wet, sandy and muddy roads — all conditions that school bus drivers encounter. The system currently works with buses equipped with air brakes, and ESC is supplied by Bendix, the company says.
"We are always looking to be one step ahead in regard to safety," says Mark Terry, chief commercial officer, Blue Bird. "We offered ESC to customers three years before anyone else because we knew then that this safety feature would be necessary in the near future. It was an easy decision to provide this to customers as a standard feature."
While ESC enhances safety, it does not take responsibility away from the driver; rather, the system acts as one more way to give the driver better control in situations where slides and skids are more likely to occur.
In addition to ESC, Blue Bird has added a rear backup camera as a standard feature on all of its school buses going forward, the company says. Backup camera systems are considered an essential safety feature on modern-day vehicles. Blue Bird's backup camera system utilizes a single camera located at the back of the vehicle. This camera shows a 150-degree field of vision image of the rear of the bus to the driver through a 7-in. LCD color monitor displayed in the rearview mirror. The image shows when the bus is in reverse and features night vision capability. Blue Bird says it also is working on developing a dash-mounted monitor, which will be available soon.
"Beyond the obvious safety aspects of a backup camera system, many new bus drivers are used to having backup cameras in their personal vehicles. We also want to tailor our buses to give drivers confidence while driving," says Terry. "Providing additional safety features on buses not only helps keep our children safe, it also gives drivers greater confidence while operating the bus. Safety for your students, peace-of-mind for your drivers. That's what drives Blue Bird as we continue to innovate and release new features on our buses."