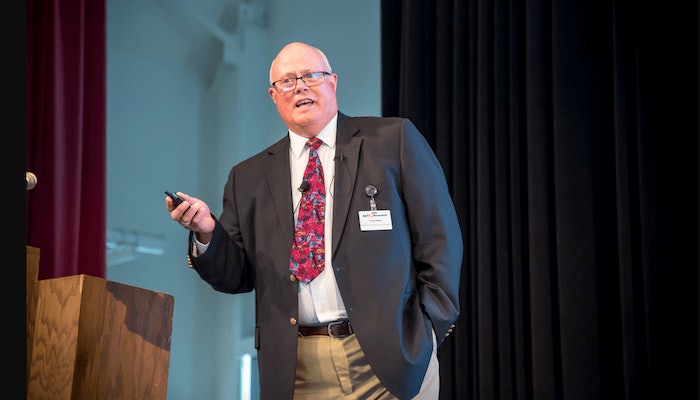 ACT Research announced this week in its newest State of the Industry: NA Classes 5-8 Report that April new truck sales set a number of unfortunate milestones, including the lowest Class 8 build volume the company has seen and the largest sequential drop of inventory decline on record.
Regarding truck builds, ACT President and Senior Analyst Kenny Vieth says last month "Class 8 production was at its lowest monthly build volume in our records, which began in 1979." This led to the substantial inventory decline, which Vieth says "was the largest sequential drop on record, and a big step in clearing a still-too-large new vehicle inventory."
Business wasn't quite as bad in the medium-duty space, where Vieth says the picture was "relatively restrained." But orders were still down substantially across the board, with truck and RV orders falling to levels not seen in more than a decade and school buses hitting a 31-month low.
The company also finalized its April trailer orders at 209 units in its State of the Industry: U.S. Trailer Report released Thursday. This total was down 97 percent month over month and 99 percent year over year. Before cancellations numbers were better but still poor, totaling 5,700 units, which was down 57 percent against March..
"It is difficult to comprehend a report of 209 net total trailer orders in April," says Frank Maly, director, CV Transportation Analysis and Research. "By far the weakest monthly net order volume in industry history, April was disturbingly close to a net negative order month, and even new order volume of just under 6,000 trailers was the fourth worst month since 1990."
Maly also notes discussions held with fleets in April seemed to indicate the shift in fleet investment plans was abrupt; more concerning were comments that fleet confidence was likely to continue in May. He says recent descriptions have depicted the market as the worst ever.
"The surge in freight volumes that came from critical goods movement and what could easily be termed consumer 'panic buying' is done, and fleets perceive that shift," says Maly. "Large fleets remain on the sidelines, and financial pressures will likely push many small and medium fleets entirely off the playing field, leaving some very challenging months ahead."