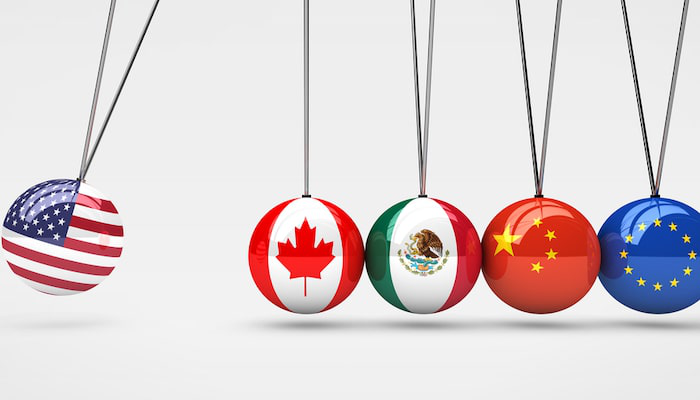 While the coronavirus has captured the world's attention for most of 2020, still looming in the background are measures, taken and proposed, by the Trump Administration that hold ramifications for the trucking industry.
It wasn't all that long ago when all eyes were on President Trump as he spoke loudly and carried a big stick when addressing foreign trade imbalances. Tariffs on steel and aluminum imports, tariffs on Chinese goods, tariffs on imported vehicles and parts and the United States-Mexico-Canada Agreement (USMCA) all were in his sights.
So, where does trucking's aftermarket and OEM industry stand now with respect to these initiatives?
"This is an industry that has based its operations on having a global marketplace and a global supply base and this administration has really turned that on its head," says Ann Wilson, senior vice president of government relations, Motor & Equipment Manufacturers Association (MEMA), parent organization of the Heavy Duty Manufacturers Association.
"We are reacting to it and the industry is trying to adjust but it takes time and resources, financial and personnel, which at the moment the industry does not have much of," Wilson says.
USMCA: July 1, 2020
The USMCA, an update of the North American Free Trade Agreement established in 1994, has been ratified by the U.S., Canada and Mexico.
On April 24, 2020, U.S. Trade Representative Robert Lighthizer notified Congress that Canada and Mexico have taken necessary measures to comply with the USMCA, and that the agreement will enter into force July 1, 2020. (MEMA had proposed a start date of Jan. 1, 2021.)
Although the agreement becomes effective in a little over a month, the heavy vehicle industry has a seven-year transition period to comply.
Wilson points to two elements of USMCA that weren't in the previous agreement, a steel and aluminum content requirement and a labor value minimum. Vehicle manufacturers are required to buy 70 percent of their steel and aluminum from North America and a specific amount of the value of the vehicle must be made with labor earning at least $16 an hour.
While the wage requirement shouldn't be an issue in the U.S. for vehicle manufacturers, which can be met themselves or through their supply base, Wilson says companies will have to be able to demonstrate their steel and aluminum compliance "and it may indeed end up raising the cost of a vehicle in order to meet those requirements."
Automotive and parts tariffs
In early 2019, the Department of Commerce (DOC) sent the White House a report regarding possible tariffs on imported vehicles and vehicle parts. The president had 90 days from receipt of that report to determine if any action was necessary, and an additional 180 days to continue conversations with any countries negotiating trade terms with the U.S. Trump has not imposed these tariffs.
"The president has established negotiations with some of our trading partners. We've seen that with the U.K., the European Union, Japan and other trading partners in an effort to alleviate the need for these tariffs," Wilson says.
"This was a real crisis of concern last year. At this point [MEMA is] continuing to support the bilateral negotiations in the hopes the administration doesn't ever have the need to institute these tariffs," she says.
Aluminum and steel tariffs
Two years ago, Trump imposed a 25 percent tariff on steel imports and a 10 percent tariff on aluminum imports based on the findings of two DOC reports that determined global excess capacity for producing steel and aluminum was "weakening our internal economy."
The measure includes a process for companies seeking exclusions and exempts certain countries. Canada and Mexico are exempt from steel and aluminum tariffs because of the USMCA, and there are exemptions on steel from South Korea and aluminum from Argentina, Australia and Brazil.
Many MEMA members have applied for and received exclusions based on the availability of specific steel or aluminum components and raw materials. However, there are many more businesses that have not, Wilson says.
"The exclusion process for steel and aluminum is run by the DOC and it is a cumbersome process and not very transparent," she says.
"To be very frank, I don't think the Department of Commerce had any idea how many exclusion requests it was going to receive. It has raised a lot of concerns on Capitol Hill [because congressional leaders] really do understand the importers are small manufacturers in their congressional districts," Wilson says. "There is an exclusion process, it just has not operated very well."
She cites as an example a company that manufactures a key component for engines, which requires highly specialized steel tubing unavailable in the U.S. The company hasn't received an exemption and must pay the tariff.
Wilson says she has heard from many companies that are puzzled by the administration's actions on steel and aluminum.
"We're bringing this aluminum and steel in and we're providing other processes to it, so we're committed to further jobs here in the U.S.," she says. "By having to pay those tariffs, there's less revenue to be able to invest in the plant, workers or training. These are not tariffs being paid by some outside party; they're being paid by manufacturers in the United States."
Making matters worse, of course, is the coronavirus pandemic and the time and money required for businesses to remain open or reopen.
"We have companies that are laying off and furloughing workers and spending substantial resources, rightfully so, to retool their facilities so they can bring their workforce back in a safe and effective manner, yet the administration continues to impose these tariffs at such a time," Wilson says.
China trade remains in flux
Following an investigation into intellectual property violations by China, the Office of the U.S. Trade Representative (USTR) in 2018 took actions to impose tariffs on billions of dollars' worth of various imports from China over three separate tranches, or lists of goods, which include imports needed by the trucking industry. Later, tariffs on goods were added to newly created Lists 4a and 4b, which have less of an impact on the industry.
Since last October, Trump suspended increasing tariffs on Lists 1, 2 and 3 to 30 percent; they remain at 25 percent. He also reduced tariffs on List 4a to 7.5 percent from 15 percent and ultimately never issued tariffs on List 4b.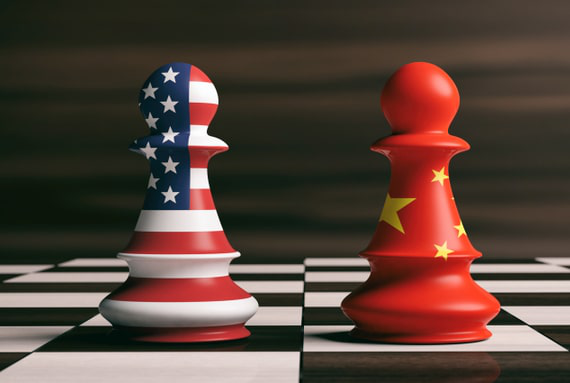 "[MEMA] believes there are a lot of fundamental issues including IP protection and other issues we need to address with China. We just do not believe widespread tariffs are the way to address those issues."
Companies have applied for and received exclusions to some of the tariffs; however, Wilson says the exclusion process is "very troubling" and "seems arbitrary."
"A company in Indiana received an exclusion for a finished product they're bringing in from China but didn't receive an exclusion for a component that requires more manufacturing. So the component that was creating more jobs in the United States has a tariff associated with it," she says. "There is little rhyme or reason to the exclusion process."
Furthermore, many of the exclusions U.S. companies have received are set to expire soon, but there is talk in Washington those exclusions might be extended, Wilson says.
The last couple of weeks, however, prove anything to do with China trade can turn on a dime.
On May 11, Trump said he opposed renegotiating the U.S.-China "Phase 1" trade deal, which involves Lists 1-4, after it was reported government advisers in China are urging new talks and possibly invalidating the agreement.
Export controls
The DOC's Bureau of Industry and Security in late April issued rules to prevent China, Russia and Venezuela from acquiring U.S. technology through civilian supply chains that could be used to develop weapons, military aircraft or surveillance technology.
"One of the problems with this is it was so broadly written that many of these technologies are being used for non-military purposes, including technologies for advanced vehicles and advanced vehicle systems," Wilson says. "This is going to continue to be a problem for our industry."