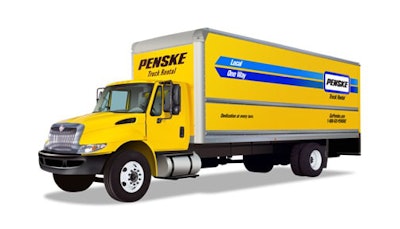 Penske Automotive Group reported income from continuing operations of $45 million in the second quarter ended June 30, 2020, compared with $117.7 million in the prior year. Revenue was $3.7 billion compared with $5.8 billion in the same period last year.
Second quarter performance was highlighted by the company's diversification, with retail commercial trucks and Penske Transportation Solutions offsetting the challenging automotive retail environment early in the second quarter, the company says.
In April and May, many of Penske's U.S. and Germany dealerships were impacted by shelter-in-place orders while operations in Italy, Spain and the U.K. were closed. As a result, same-store new and used automotive retail unit sales declined 71 percent in April and 50 percent in May when compared with the same month last year. In June, as operations began to reopen, same-store new and used automotive retail unit sales decreased 1 percent.
"The operating environment in the second quarter was one of the most challenging in memory. Since the COVID-19 pandemic began impacting operations, our teams took action to protect the safety of employees and customers, control costs, manage vehicle inventory, maximize gross profit and preserve liquidity. Through these actions, our business experienced sequential improvement from month to month in units retailed, service/parts gross profit and overall profitability," says Chairman Roger Penske.
"Starting in late March, we furloughed approximately 15,000 employees, or 57 percent of the workforce. At the end of June approximately 14 percent of our employees remained on furlough. Additionally, we have reduced our workforce by approximately 8 percent as of June 30," Penske says.
Penske Automotive Group operates twenty-five medium and heavy-duty truck dealership locations in the U.S. and Canada offering primarily Freightliner and Western Star brands. As an essential operation, during the second quarter Penske's commercial truck business generally remained operational in most locations, although the company reduced hours of operations and limited in-person sales where applicable.
Total units retailed were 2,836 and total revenue was $399 million, representing declines of approximately 8 percent and 7 percent, respectively, in the second quarter. Same-store new units declined 52.2 percent and were in line with the 51.1 percent decline in North American Class 8 retail sales during the period. Same-store revenue declined 40.2 percent, the company reports.
The company has a 28.9 percent ownership interest in Penske Transportation Solutions (PTS) and accounts for its ownership interest using the equity method of accounting. As an integral part of the North American supply chain, PTS has been generally classified as essential by governmental authorities. This has allowed PTS to remain operating in much of its business, providing crucial supply chain and transportation services to its customers, the company says.
The company recorded $29.9 million in Q2 earnings compared with $38 million for the same period last year.
For additional earnings information, CLICK HERE.