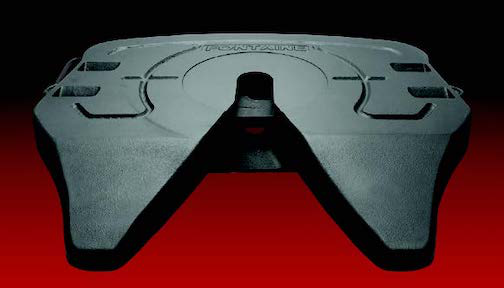 Peterbilt has added the Fontaine Fifth Wheel product line to its data book, making it easy to order Peterbilt tractors equipped with Fontaine No-Slack fifth wheels.
"The Peterbilt brand is legendary in the trucking industry, and Fontaine is honored to have earned their confidence," says Buck Buchanan, president, Fontaine Fifth Wheel. "As a 10 PPM Paccar Quality Supplier, we look forward to a lasting relationship serving Class 8 customers together."
Fontaine says all of its fifth wheels are uniquely designed with a No-Slack locking system that provides a trigger activated self-adjusting locking mechanism to prevent high-hitching and accommodate for variation in the kingpin during connection. The No-Slack locking design provides a secure fit for hassle-free trailer-to-trailer connections. The precise No-Slack kingpin fit reduces shock inputs into the frame for a smoother ride, lower maintenance costs and longer component life, the company adds.