The 2012 HDAW Product Showcase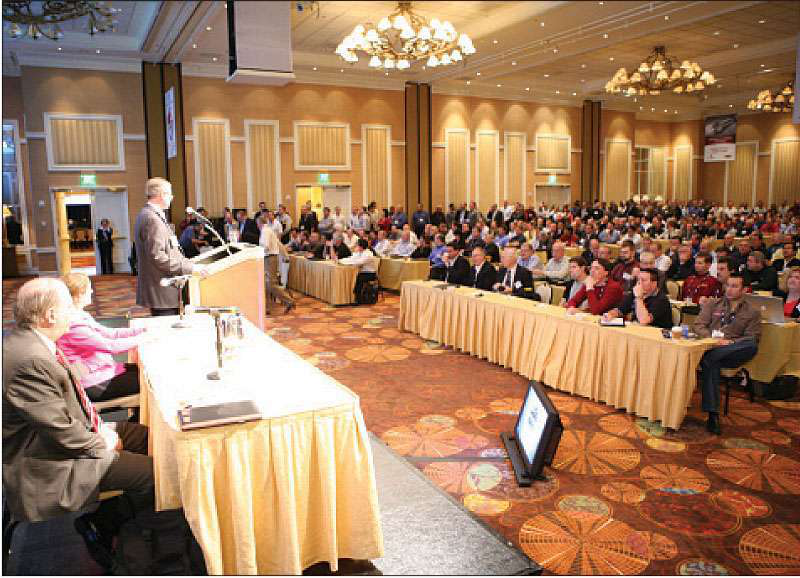 Under the theme "Corporate Culture: The Foundation for Success," Heavy Duty Aftermarket Week 2012 takes place this month in Las Vegas where it is expected to draw thousands of aftermarket distributors, suppliers, shop owners and other industry professionals.
Featuring forums, workshops, business sessions and one-on-one meetings, HDAW brings together all stakeholders in the heavy-duty aftermarket distribution channel. HDAW is organized by the Heavy Duty Manufacturers Association (HDMA), the Commercial Vehicle Solutions Network (CVSN) and the Heavy Duty Distributors Association (HDDA), and is governed and planned by a joint operating committee comprised of representatives from more than a dozen different associations and groups.
Of course, HDAW also serves as a showcase for the latest aftermarket products and services as presented by hundreds of show exhibitors. The following companies will be exhibiting at the show and are featured sponsors of this year's Truck Parts & Service HDAW Product Showcase.

Chrome-Finish Mud Flap Hanger
Betts Spring Company introduces a chrome finish version of its tapered spring loaded mud flap hanger. No longer will truckers have to settle for inferior quality when style and durability is what they want, the company says.
Featured with Betts proprietary Smart technology, the company says the hangers are the essence of quality.
The redesigned, open-coil spring allows for corrosion protection, is 40 percent lighter and stands alone when considering rate recovery and yield performance.
Adding a chain between the spring and mounting u-bolt, increases horizontal deflection capability beyond 90 degrees without damage.
Rounding out the system is the addition of a self-centering tombstone and tension plate, ensuring positive return and frame protection against vibration.
Available with 2-1/2 in. or 1-1/8 in. mounting bolts centers and packaged in pairs or individual replacements, these chrome mud flap hangers also are optionally offered with or without CSA required conspicuity strips.
Betts Spring Company
Visit us at HDAW Booth #826
Visit tpsdigital.com/info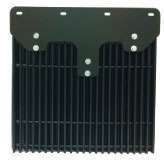 Aerodynamic, Fuel Saving Component
Spraydown's ' patented Aero Guard System is said to be a game changer for the heavy-duty trucking industry, delivering proven fuel economy, unparalleled safety enhancement and real world performance even in the harshest conditions.
Certified track tests and one million in-service miles prove users will start making money in weeks, not years. When compared to other aerodynamic, fuel saving components, the Spraydown Aero Guard's minimal investment, and negligible installation and maintenance costs make for an easy and cost effective investment, according to the company.
The component's innovative pass-through, three-dimensional structure organizes and smoothes airflow reducing fuel eating drag.
The device is said to improve safety because air and water travel through the aero-vanes at different speeds. The slower moving water, or dust particles, are collected in the unique vane shape and flow downward to the road surface increasing visibility for truck drivers and motorists alike.
Betts Spring Company
Visit us at HDAW Booth #826
Visit tpsdigital.com/info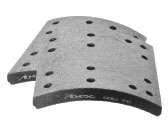 Reduced Stopping Distance Enhanced Materials
Federal-Mogul Corporation has introduced Abex new drum brake lining specifically designed to meet the FMVSS 121 RSD regulation. The premium offering consists of RX, RN, RSC and RSM designations.
The brake linings are engineered for specific axle ratings to enhance brake performance while meeting government regulations.
Manufactured to the highest standards, the company says its drum brake linings ensure superior modulus of elasticity and exceptional flexural strength for crack resistance.
Abex RX is a premium organic 23K copper-free formulation that is said to provide excellent drum wear and superior stopping power.
Abex RN is a premium organic 20K copper-free formulation that is said to provide superior stopping power and excellent lining and drum wear.
Abex RSC is a premium 23K combo with superior stopping power and good lining life and drum wear.
Abex RSM is a premium 26K semi-metallic that can be used for RSD and severe service vocations.
Federal-Mogul Corporation
Visit us at HDAW Booth #405
Visit tpsdigital.com/info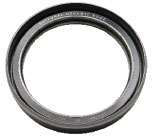 Dynamic Edge Seal
Federal-Mogul Corporation has introduced an innovative National heavy-duty oil seal that it says helps increase wheel end reliability by aggressively deflecting dirt, moisture and other contaminants.
The new National "Red" 37 Series wheel seal features Federal-Mogul's exclusive National Dynamic Edge technology, a patent-pending innovation that is said to deflect contaminants from the seal and other wheel-end components.
The National Dynamic Edge design consists of an integral patent-pending sinusoidal wave that generates a dynamic pumping action to move environmental contaminants away from the seal face.
Manufactured with dependable, abrasion resistant nitrile, the spring-loaded main lip is said to deliver positive sealing with reduced shaft interference. Unitized construction that is said to provide greater structural integrity, easier installation and main lip protection.
The company says, this innovation will help fleets and owner-operators eliminate another leading cause of premature seal and bearing failure.
Federal-Mogul Corporation
Visit us at HDAW Booth #405
Visit tpsdigital.com/info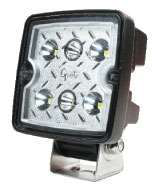 New Work Light
Grote Industries announces the Trilliant Cube, a new work light for any workplace application.
Bolt it on, or design it in, Grote's Trilliant Cube is said to make it easy for work vehicle designers or on-the-job work teams to put light where it's needed.
The Cube puts LED performance into a new, rugged package that combines total mounting flexibility, small size and powerful performance, Grote says.
The Cube is said to pack years of Grote expertise into a flexible new package. Its power gives the lighting performance that is needed for any mobile work place situation.
Its size and rugged design allow vehicle placement wherever the user wants to mount it.
And its WhiteLight color temperature provides natural light color for less operator eye strain.
Grote Industries
Visit us at HDAW Booth #726
Visit tpsdigital.com/info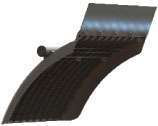 Poly Quarter Fenders
SprayOff Anti-Spray Poly Guards are said to be destined to become the preferred poly quarter fender choice for fleets from Fresno, Calif. to Raleigh, N.C., Patagonia to the Northwest Territories and all points between, the manufacturer claims. The SprayOff's design features and benefits are said to be unrivaled by any competitive product available today, according to the company.
The strong and lightweight products are said to deliver extended life cycle and fuel economy.
Stud stake-plate design assures lifetime warranty performance against vibration, while galvanized mounting tube and hardware ensure maximum corrosion protection.
Tube mounting symmetry makes changing handedness effortless. Unique structural reinforcement allows for conversion from low to standard mount application as well as multiple top flap hole mount center options.
An industry-first anti-spray feature is said to be field test proven to reduce dangerous road spray.
The company says the product is safer, lighter, stronger, maximum corrosion protection and only needs one part number to adapt to every application.
Life-Time Fenders
Visit us at HDAW Booth #828
Visit tpsdigital.com/info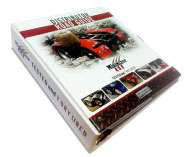 Distributor Road Guide
Minimizer, manufacturer of poly truck fenders, poly toolboxes, customized mud flaps and bracket kits, is looking for distributors.
The company goes to market via an international distributor network, stocking products nationally on a local level. The company says it provides a robust sales material package for distributors including its new Distributor Road Guide.
This tool kit is said to provide distributors with a turnkey solution for selling Minimizer products. Within the binder, distributors can learn about the company's unique selling propositions. The binder includes sales literature, press releases, testimonials, the company's exclusive partnership promise, order forms, a review of all POS materials, DVDs that showcase the products, a sales question tree to help direct customers to the right fender product based on their needs, technical support, price guides, warranty detail and catalogs. It also contains instructions on how to use the Minimizer website.
To become a Minimizer distributor contact Steve Hansen, national accounts manager, at 1-800-248-3855 or steve@minimizer.com or visit www.minimizer.com.
Minimizer
Visit us at HDAW Booth #1205
Visit tpsdigital.com/info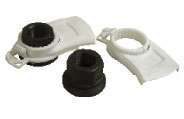 Two-Piece Wheel Nut Solution
SKF has teamed with MacLean-Fogg/Metform,U.S. manufacturer of the original equipment two-piece Securex wheel nut, to be a master aftermarket supplier of the Securex two-piece nut solution for hub piloted wheels.
Manufactured to precise tolerances and meeting the requirements of J1965, the wheel nut is designed to provide increased clamp force through more torque while maintaining optimized torque/tension, reducing total operating costs with extended life and improving fuel economy. Its materials, including a PTFE coating that protects against corrosion and friction, also are said to protect against unplanned downtime and premature failures.
Complementing the wheel nut is the SKF lug lock device, designed to alert fleet maintenance personnel of a loosened wheel nut before it backs off the stud. It provides a flag when a nut needs re-torqueing. The lug lock is said to lower the cost of operation by reducing the time applied to re-torque programs. It is constructed with flexible slits that allow it to slip onto the nut while maintaining the ability to tightly grip the OD of the nut.
SKF
Visit us at HDAW Booth #704
Visit tpsdigital.com/info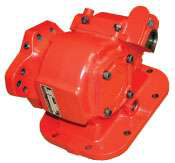 New Replacement Interchangeable With Chelsea PTO
Midwest Truck & Auto Parts says its all cast iron PTO was created to be stronger and more dependable than the competition.
It features an improved mounting flange to body radiuses and cast covers that are said to prevent oil leaking from material expansion differences.
The gussets were made deeper and the pump mounting flange has a few extra holes that are tapped to make installing the PTOs easier and less time consuming, according to the company.
The replacement PTO uses a steel shift fork to make sure it engages every time.
Midwest Truck & Auto Parts
Visit us at HDAW Booth #413
Visit tpsdigital.com/info
SUPPLIERS DIRECTORY

>>Betts Spring Company<<
2843 S. Maple Ave.
Fresno, CA 93725
Toll-Free: 800-227-2192
Phone: 559-498-3304; Fax: 559-445-9129

>>Federal-Mogul Corporation<<
26555 Northwestern Hwy
Southfield, MI 48033
Phone: 248-354-7700; Fax: 248-354-7844

>>Grote Industries<<
2600 Lanier Dr.
Madison, IN 47250
Toll-Free 800-628-0809
Phone: 812-273-1296; Fax 812-265-8440

>>Life-Time Fenders<<
430 W. Main St.
Canfield, OH 44406
Toll-Free: 800-933-6565
Phone: 330-533-0111; Fax: 330-533-0109

>>Midwest Truck & Auto Parts, Inc.<<
1001 W. Exchange Ave.
Chicago, IL 60609
Toll-Free: 800-934-2727
Fax: 800-526-4885

>>Minimizer<<
500 Minimizer Way SE
Blooming Prairie, MN 55917
Toll-Free: 800-248-3855
Phone: 507-583-2112; Fax: 507-583-7540

>>SKF, Inc.<<
890 N. State St., Suite 200
Elgin, IL 60123
Toll-Free: 800-323-8024
Fax: 224-535-4891
www.skf.com