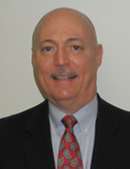 Great Dane has hired Dan Schock as Purchasing Manager for its Aftermarket Parts Division.
chock will oversee all purchasing functions at the Terre Haute Parts Distribution Center (PDC), including inventory and MRO, as well as spearhead vendor negotiations for new and existing product lines.
Schock has 30 years of experience in the heavy-duty industry, most recently with Whiting Door Manufacturing where he served as an area manager. Schock also served as District Sales Manager for Paramount Products, Regional Sales Manager for Hyva USA, and worked for over 20 years at Trailmobile Parts and Service Corporation in purchasing, regional sales, customer service and PDC operations.