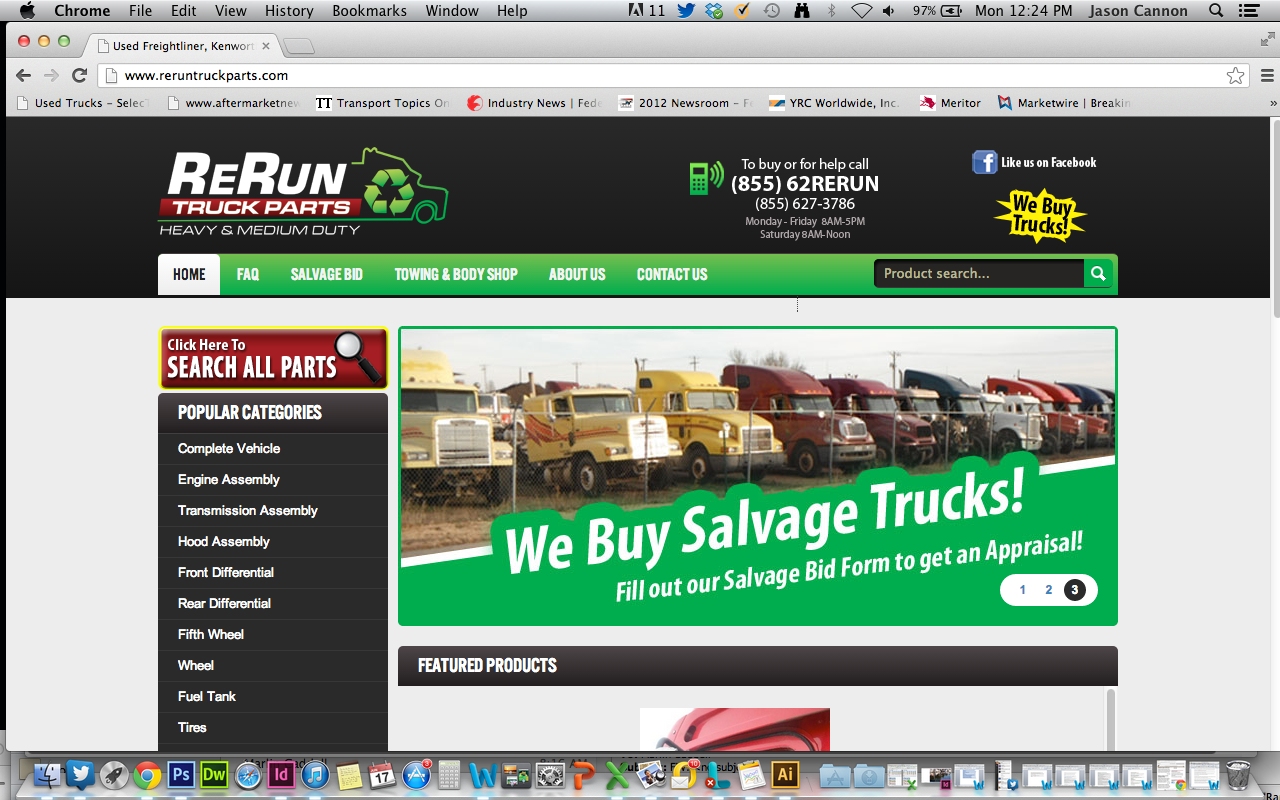 Nebraska Truck Center says it has launched its rebranded used truck parts division, ReRun Truck Parts.
"We have seen owner-operators and fleets choosing to own their trucks longer than ever before," Kent Coen, president of Nebraska Truck Center, said. "Some of these owners have come to depend on replacement parts to keep their trucks in working order, often times choosing to utilize recycled parts as a low cost alternative to buying a new part. By making our inventory of recycled parts accessible online, we can help owner-operators and repair shops find the parts they need without breaking the bank."
The used parts division isn't a new entrant into the marketplace, it's simply been refined with a new name and includes a new website.
Nebraska Truck Center has owned a heavy and medium duty truck salvage yard and has sold recycled parts for more than two decades.
ReRun Truck Parts carries an assortment of used parts, including engines, transmissions, differentials and hoods for all makes of heavy and medium duty trucks including Freightliner, Peterbilt, Kenworth, International, Sterling and Volvo.
Customers can search for recycled heavy and medium duty truck parts at  or call ReRun Truck Parts Monday-Friday 8 a.m.-5 p.m. and Saturday 8 a.m.-noon at 855-627-3786.