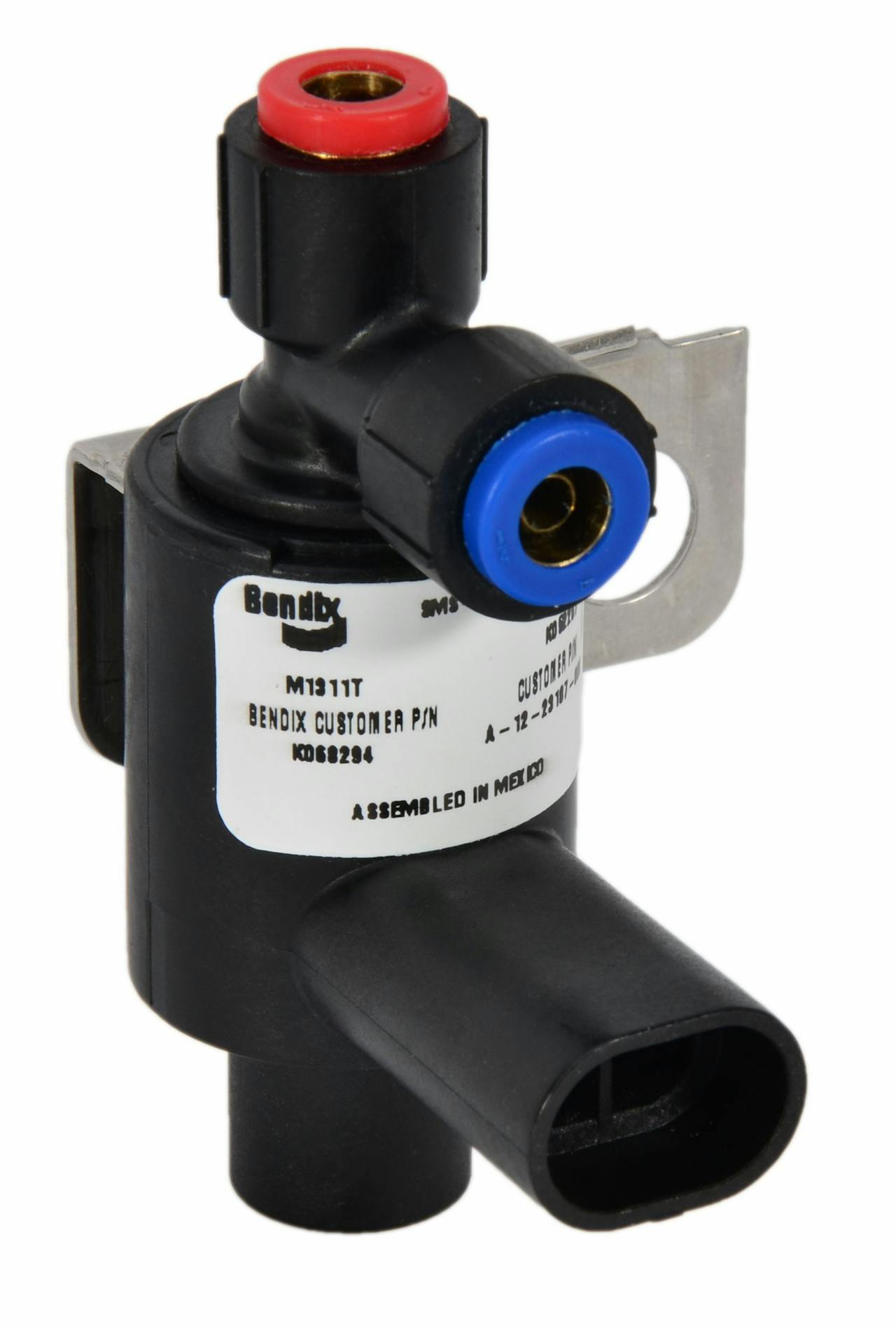 Bendix Commercial Vehicle Systems LLC has surpassed 100,000 units produced of its Bendix SMS-9700 Accessory Solenoid Valve and Bendix FCS-9700 Fan Clutch Solenoid Valve, both introduced to manage medium- and heavy-duty commercial vehicle accessories in 2012.
"Bendix has provided the commercial vehicle industry with cutting-edge solenoid valves since we introduced the market's first Anti-Lock Braking System in the 1970s," says TJ Thomas, Bendix director of marketing and customer solutions, Controls group. "As commercial vehicle technology has improved, more non-braking vehicle systems have come to depend on the use of air, making customizable, low-weight, and robust solenoid solutions critical to both OEMs and fleets."
PACCAR and Daimler Trucks North America are among the OEMs that equip Bendix solenoid valves to address the electronic control of vehicle air functions not associated with the braking system, the company says. Today's solenoids are said to be able to manage more than a dozen accessories, including interaxle differential locks, fifth wheel slides, and air horns.
Bendix says it helps meet a variety of OEM and fleet needs by offering the Bendix SMS-9700 and Bendix FCS-9700 in 12-volt or 24-volt designs, and in Normally Open or Normally Closed configurations.
The Bendix SMS-9700 uses a manifold interlocking design, which can be customized to manage as many as 16 accessories. Additionally, the valve's design flexibility with stackable build capability allows body builders to manage their own unique accessory requirements, the company says.