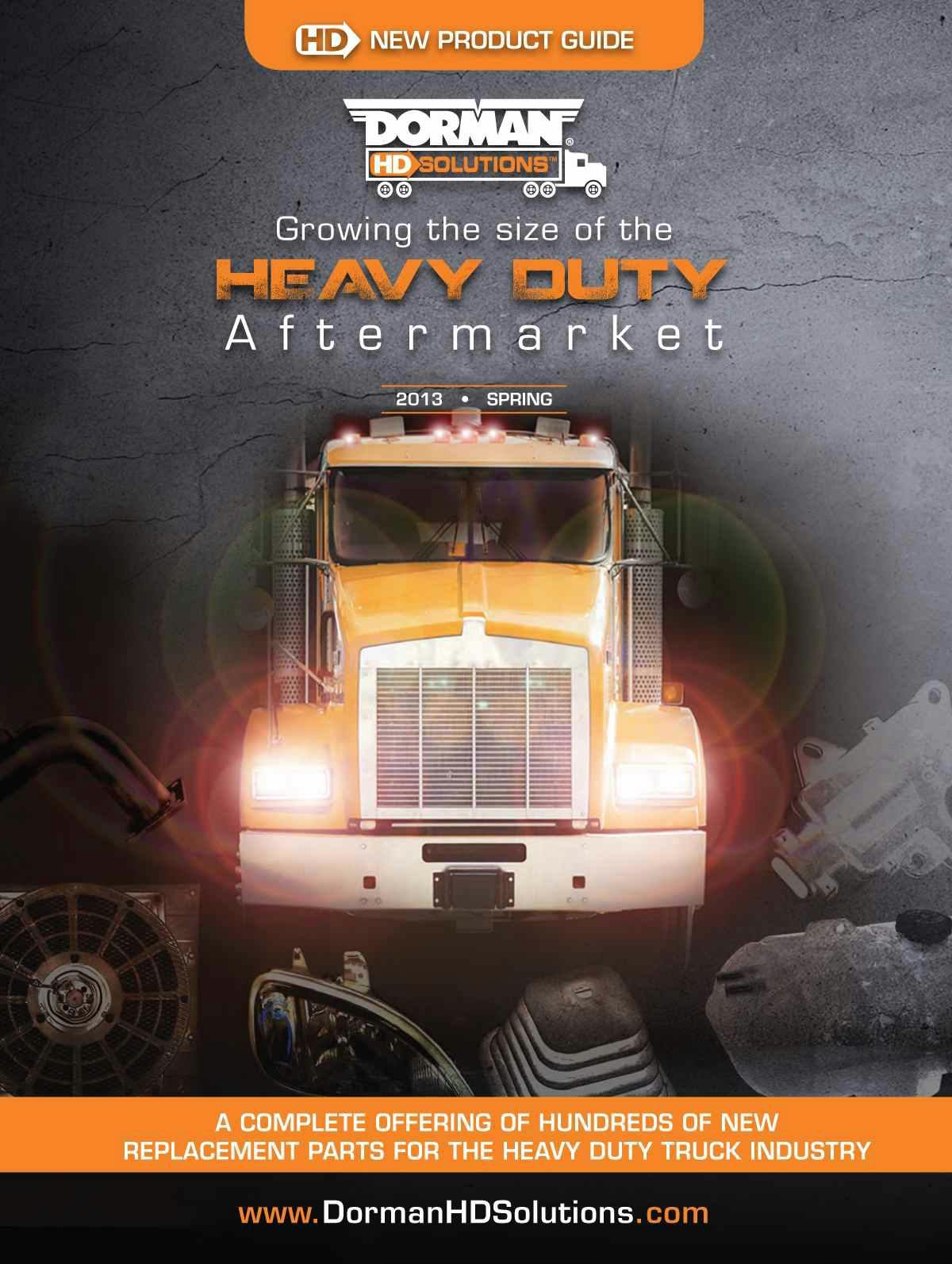 Dorman Products, Inc. has announced the publication of its 2013 HD Solutions New Product Guide.
The release marks the company's first such product publication for the heavy-duty marketplace.
The new guide reflects Dorman's growing line of formerly 'Dealer Only' parts that provide professional technicians with a better choice in replacement parts for class 4-8 heavy-duty vehicles, the company says.
To make finding parts easy, Noam Chasan, Dorman's Director of Marketing, says the company's new guide is divided into three parts:
• A section featuring the newest parts added to the HD Solutions line within the last several months. These parts were previously only available through the OE Dealer, but Dorman now offers them to the Heavy Vehicle Aftermarket.
• A comprehensive listing of the entire HD Solutions product offering, sorted by vehicle make.
• A section highlighting light/medium duty crossover coverage from Dorman's OE Solutions product offering. Coverage includes diesel applications, Sprinter applications and a broad offering of light/medium duty coverage tailored for fleet operators that maintain and service trucks and SUVs.
Dorman says highlights of its latest heavy-duty vehicle replacement parts include: air shift knobs, cab mounts, headlights, fog lights, HVAC vents, window crank handles, an advanced slack adjuster repair kit among others.
Look for the HD Solutions New Product Guide to arrive soon, along with the May printed issue of Truck Parts & Service.
Accompanying the launch of Dorman's HD Solutions New Product Guide are a companion video and a digital edition of the guide, the company says. The preview video is available on Dorman's YouTube Channel, www.youtube.com/dormanproducts, under the 'Heavy Duty' section and highlights many of the compelling product categories offered in the HD Solutions line.
A digital copy of the guide is also available at www.DormanHDSolutions.com.