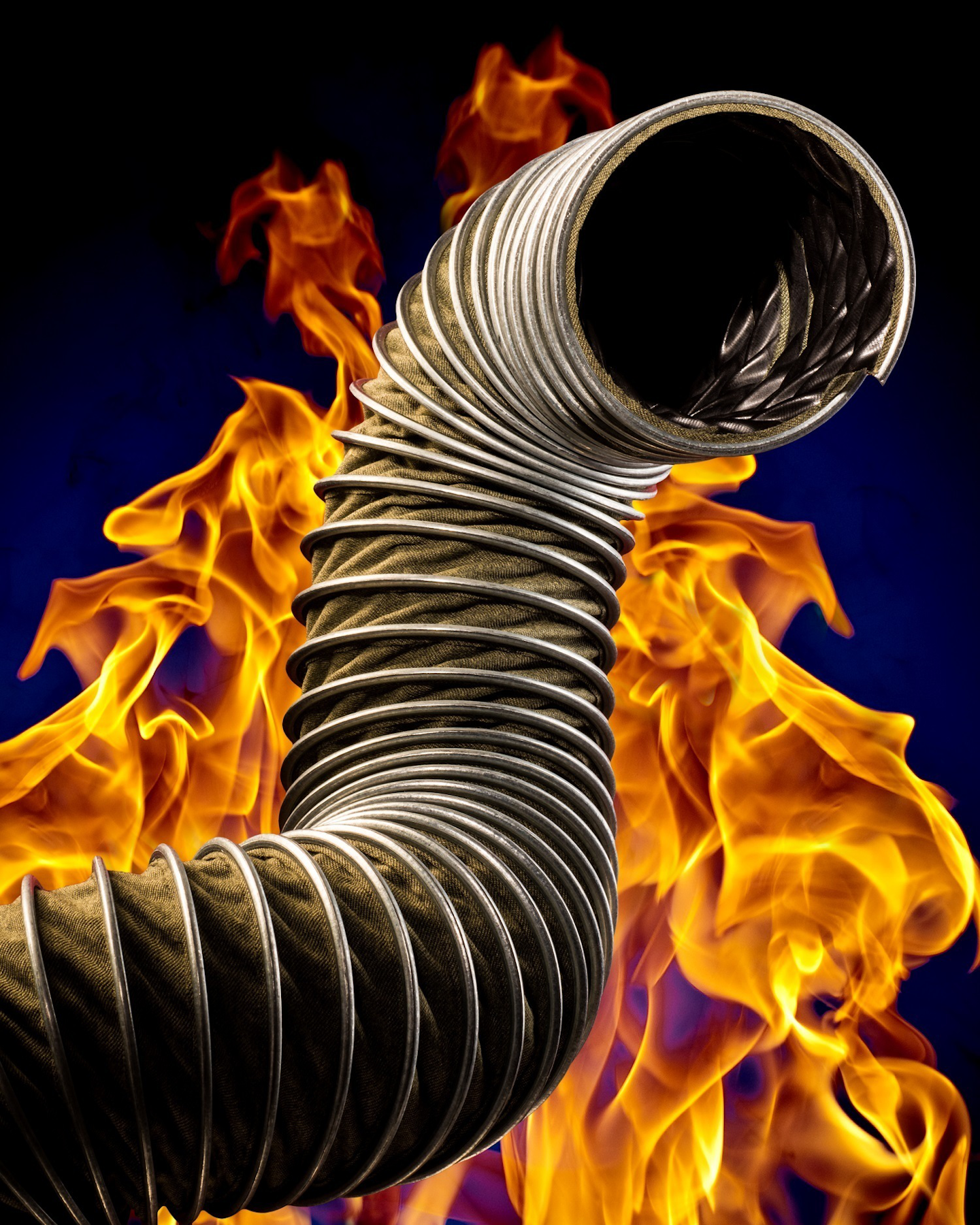 Flexaust introduces its new Flex-Lok 570 High Temperature Exhaust Hose.
According to Flexaust, the heavy-duty hose is Kevlar coated and is locked around a steel coated wire by a metal strip formed into a clip and offers superior abrasion-resistance. The hose is constructed with a single-ply Para-Aramid fabric.  Ideal for fume venting at -40°F to 570°F temperatures, this lightweight flexible hose is flame-retardant, puncture-resistant, and provides high tensile strength, the company says.
Suitable for reel and drop systems, the hose's metal strip acts as a wear strip and is vibration-resistant.  Hoses are offered in 4 in. to 18 in. I.D. sizes and 25 ft. standard lengths.  A 4 in. hose weighs approx. 0.71 lbs./ft., has a 3 in. bend radius, and 6:1 compression ratio.  Applications include exhaust venting and welding fume extraction, the company says.