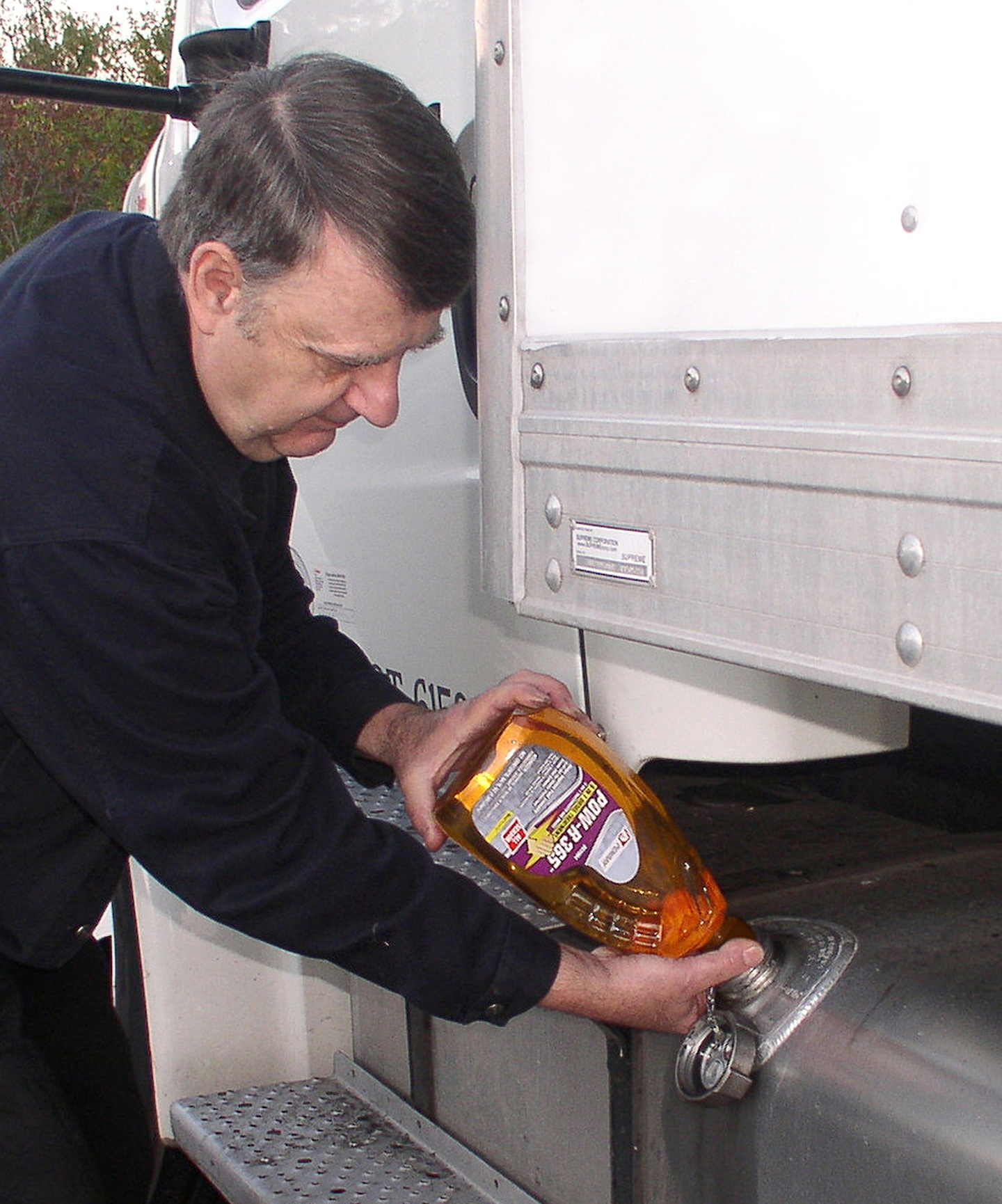 The Penray Companies, Inc. has introduced a new year-round diesel fuel product for medium- and heavy-duty vehicles, called Pow-R 365 5 in 1 Diesel Treatment.
This new blend of additives and conditioners improves fuel economy and engine performance in commercial and construction/agricultural operating environments in both summer and winter seasons, the company says.
"Penray has long been known for high quality, high performance specialized diesel fuel additives. Pow-R 365 is a great addition to our line-up encompassing the five most important fuel additive functions in a single product," says Sarah Cooper, product manager for Penray. "Treating with this year round product ensures your system is ready for all unexpected conditions from inclement weather to poor quality fuel."
Penray says its additive gets its name from the five benefits it provides on a year-round basis:
Increases fuel cetane rating by a full point, making for improved combustion.
Helps increase fuel economy, a key benefit given the ever-rising cost of diesel fuel.
Protects vital fuel system components like fuel injectors from corrosion, particularly important since water is often found contaminating Ultra Low Sulfur Diesel fuel (ULSD) and bio-fuels.
Enhances lubricity, offering protection at key points of fuel system friction, like injectors and pumps.
Provides protection down to 0˚F, preventing gelling that's common in diesel fuels at lower ambient temperatures. In addition, it reduces the Cold Filter Plug Point (CFPP) by as much as 20˚F.
By promoting more complete combustion, Penray's new Pow-R 365 also can help reduce regenerations of the Diesel Particulate Filter (DPF), the company says. At the same time this more complete combustion results in enhanced fuel economy. Sold in bottles of 64 fl. oz., each bottle treats 250 gallons of diesel fuel.
"We believe Pow-R 365 to be such a good product that we are backing it with a money back guarantee," says Cooper. "If a customer is unhappy with the product for any reason, we will provide a full refund. But of course we are so confident in this product that we expect full satisfaction by all who use it."