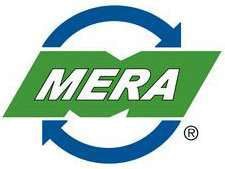 The Motor & Equipment Remanufacturers Association (MERA) applauds the introduction on March 25, 2015, of H.R. 1613, which encourages the federal government to use remanufactured parts to reduce the operation and maintenance costs associated with the federal vehicle fleet.
Sponsored by Representatives Bill Huizenga (R-Mich.) and Brad Ashford (D-Neb.), this bipartisan legislation recognizes the environmental, economic and product performance benefits associated with the use of remanufactured parts.
H.R. 1613 is companion legislation to S. 565, which was introduced in the U.S. Senate on Feb. 25, 2015, by Senators Gary Peters (D-Mich.) and James Lankford (R-Okla.). Both pieces of legislation are titled, Federal Vehicle Repair Cost Savings Act of 2015.
According to the U.S. International Trade Commission, the United States is the world's largest producer, consumer, and exporter of remanufactured goods. Remanufacturing of motor vehicle parts creates over 30,000 full time jobs, while remanufacturing of heavy-duty, off-road (HDOR) equipment creates over 20,000 additional jobs.
As noted by Congressman Huizenga's office, "A General Accountability Office (GAO) study released in 2013 found that the federal government spends nearly $1 billion per year to maintain some 588,000 government vehicles. The U.S. Postal Service and Department of Interior both informed the GAO that they have reduced repair and maintenance costs by utilizing remanufactured vehicle components when appropriate. In addition to the cost savings, remanufacturing has environmental benefits as well."
"Encouraging the federal government to use less expensive remanufactured auto parts when repairing their vehicles helps save taxpayers money and supports remanufacturing suppliers in Michigan and across the country," Senator Peters adds. "I'm proud to have championed this bipartisan, commonsense legislation previously in the House and now in the Senate, and I want to thank Representatives Huizenga and Ashford for introducing this legislation in the House."
"We thank Congressmen Huizenga and Ashford for their leadership and the introduction of this companion legislation. The recent bipartisan efforts in Congress are greatly appreciated by the motor vehicle supplier industry," says MEMA President and CEO Steve Handschuh.
John Chalifoux, president and COO, MERA, adds, "Within a one-month period, we have legislation in both the House and Senate that promotes the quality, value and sustainability benefits of remanufactured goods. Now we need to further advance this legislation on behalf of MERA members and the citizens of the U.S."
MERA also says would like to express special thanks to the MEMA Government Affairs Office and many MERA members, particularly Jack Vollbrecht from Remy International, for their tireless efforts. The development of this legislation began at the 2011 Remanufacturing Legislative Summit, held in Washington, D.C., just months after the launch of MERA.