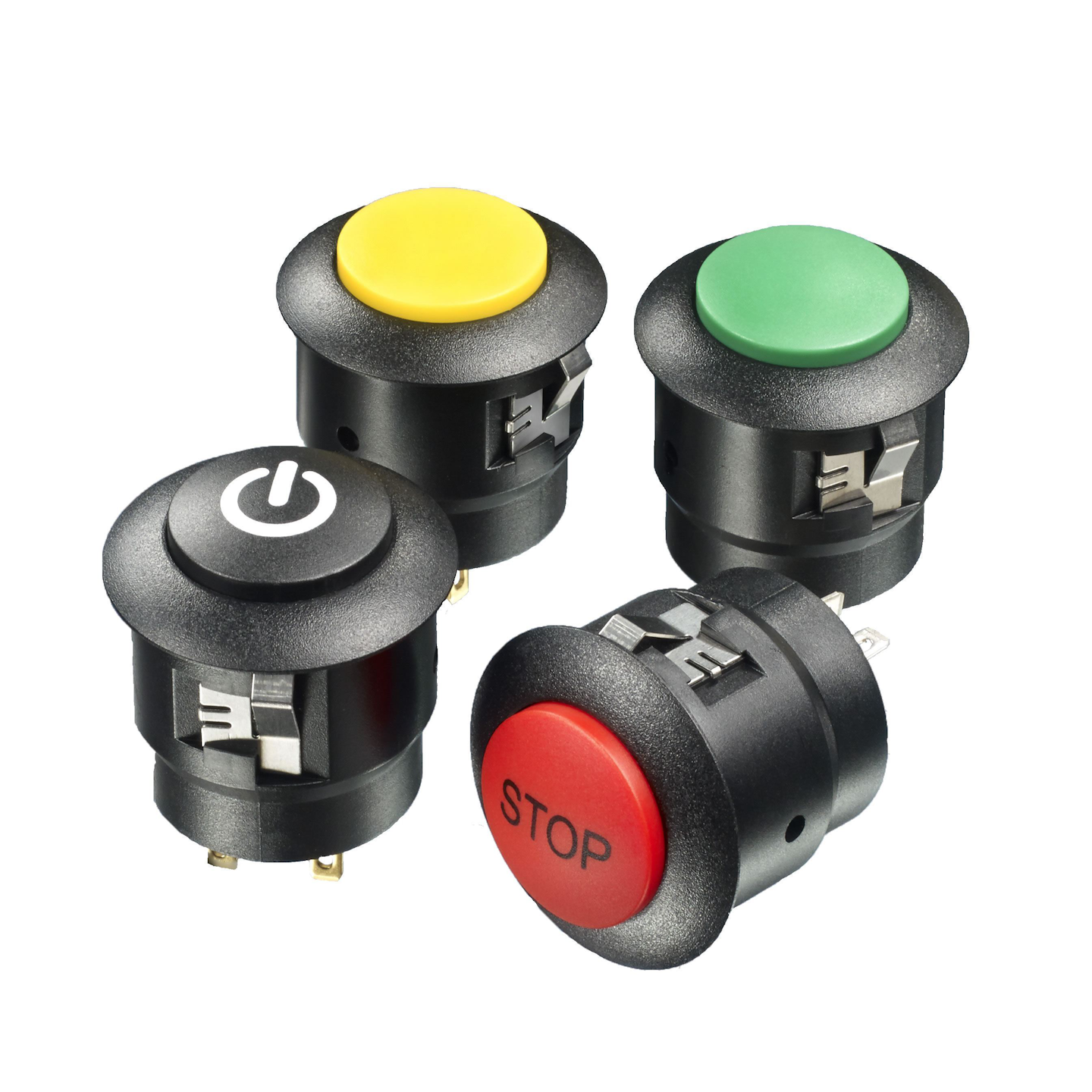 APEM, Inc. has expanded its FP pushbutton series with the new 26mm snap-in version with metal clips. The FP26 offers the same lightweight construction as its predecessors and comes with a fully illuminated option and in single and double pole, the company says.
The FP26 is available with a momentary or latching solder lug terminal, with silver or silver / gold plated contacts and have been rated up to 1 million mechanical lifecycles. The snap-in mounting comes with metal clips for an easy, secure installation.
APEM's FP26 is available in many different bezel and actuator colors and can be pad printed or laser etched with over 100 different symbols, meeting the ISO 7000 standard. APEM says the FP26 also offers Seven different LED colors, making it ideal for dimly lit applications such as vehicle dashboards, instrumentation, security, medical and industrial automation.
APEM's FP series is now available in 24mm, 26mm and 30mm sizes with many different sealing and bushing options.