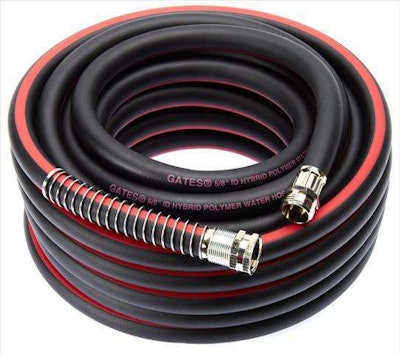 Gates Corp. has added to its popular hybrid polymer hose line by introducing a new water hose and whip air hose.
Gates says the hybrid polymer water hose has heavy-duty nickel-plated fittings and spring guard and comes in multiple sizes.
The company says the whip air hose reduces wear and tear to help prolong air hose life and is also available in different lengths. And Gates says both hoses are designed to not kink or curl.